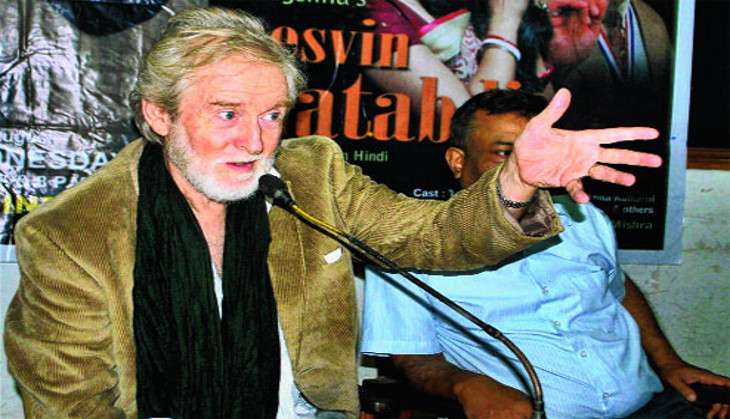 Head of acting department at Film and Television Institute of India (FTII), noted actor Tom Alter handed over his resignation to the administration on 2 June.
While reasons for his resignation are quite unclear, sources suggest that Tom Alter had other commitments to fulfil and could not spend as much time as he would have liked to at the institute.
There are also allegations being made that Alter had enforced a 100% attendance rule on the students which did not go down well with them. According to a source in the premier acting institute, students did not turn up for classes for some reason and Tom Alter, being the head of the acting department, had expected a certain statute.
A source, on the condition of anonymity, said, "Students ran the organisation. They did what they wanted to. Whenever rules were made, they were routinely broken. Students also do not approach the faculty when they require permission to do a certain thing but directly approach the directors and get the required papers signed."
It is also being alleged that he was not being paid as much as he should have.
On the other hand, Shardul Bhardwaj, a student of FTII, disagreed with the claim that students did not attend classes regularly and asserted that students from the acting department had attended more classes than any other department in the institute.
While speaking about Tom Alter's resignation, he said, "About two-three months ago, Tom had asked us to sign a paper that listed three conditions.
1. 100% attendance.
2. All students should attend classes with joy and excitement.
3. No interference from the student's side in the functioning of the department.
We did not agree with the third point because it went against the idea of how FTII functions. It is supposed to be a teacher-student oriented space."
He added, "What was worse that he refused to talk to us even after we refused to sign the paper."
Shardul also said that Alter could not give enough time to the institute as clearly mentioned in his resignation which also led to administration-related problems on a day to day basis.
Alter's resignation has not yet been accepted and the Academic Council is trying to persuade him to withdraw his resignation.
A number of FTII society members including Jahnu Barua, Santosh Sivan, and Pallavi Joshi had resigned last year, expressing disappointment over the government's handling of the student protest against FTII Chairman Gajendra Chauhan.
Alter, an FTII alumnus of American descent, was appointed as the head of acting department at FTII in November 2014.