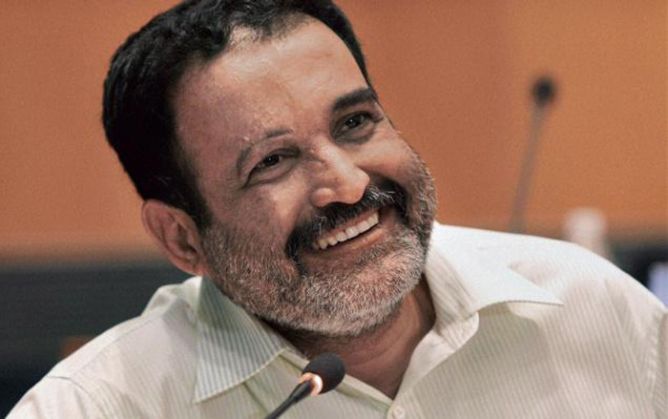 Mohandas Pai mocked the the Centre\'s black money policy, calling it a \"joke\".
The reason the government must listen to Pai is a recent report titled \"Illicit Financial Flows from Developing Countries: 2004-2013\" said that India ranked fourth in black money outflow.
Read further to find out what exactly Pai thinks of the Modi government\'s efforts to deal with the black money problem.
Former Infosys director T V Mohandas Pai dismissed the Narendra Modi government efforts at bringing back black money as "joke".
Why is Pai's comment's important?
India ranks fourth in black money outflows with a whopping $51 billion siphoned out of the country per annum between 2004-2013, a US-based think-tank's report titled "Illicit Financial Flows from Developing Countries: 2004-2013" said on Wednesday.
Pai was a member of the Kelkar committee on reforming direct taxes and thechairman of Manipal Global Education Services.
Here's what he said in an interview to PTI
The government doesn't have a policy or the legal and intelligence muscle required to book the offenders and put them behind bars.
Better intelligence and prosecution were needed to achieve the objective as the current law was "unworkable".
Nobody will pay 60 per cent tax to stay in this country.
Government needs to set up fast track courts to deal these cases.
Not having an effective strategy to unearth black money has been a big failure of the government.
Black money is not waiting in foreign banks for you to go and get information and do.
There are sophisticated structures; government should find out what these structures are, who is doing it and how it's being done.
There is a lot of corruption in the ports. They must set up special investigation teams, appoint special prosecutors, build up capacity, add special courts, try them (offenders) and put them in jail within six months...not five years or ten years. If you don't do that, nothing will work.