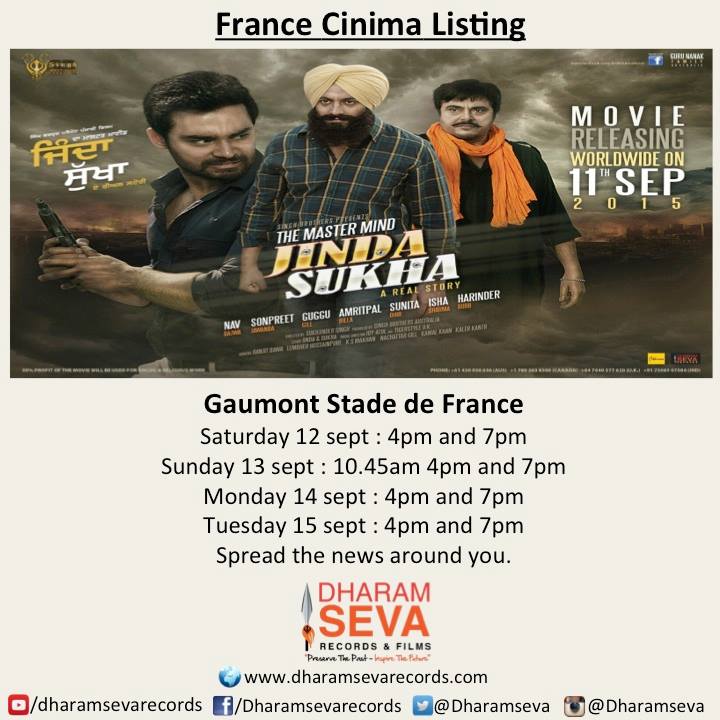 The Central Board of Film Certification, also known as the Censor Board has denied permission to controversial Punjabi film, The Mastermind Jinda Sukha - real story, which allegedly glorifies the assassins of former Army Chief Gen A S Vaidya. Surprisingly, the board had initially given a go ahead to the movie on 24 July this year. The global release of the film was scheduled for 11 September, 2015.
The historical connect
Directed by veteran Punjabi filmmaker, actor and producer Sukhjinder Singh Shera, the film is based on the lives of Khalistan militants Harjinder Singh Jinda and Sukhdev Singh Sukha, the assassins of General A S Vaidya who was Army chief at the time of Operation Blue Star in Amritsar in 1984.
Jinda and Sukha, who were also responsible for killing Congress leaders Lalit Maken and Arjan Dass within months of the anti-Sikh riots that followed Indira Gandhi's assassination, were hanged at the Yerawada jail in Pune on October 9, 1992. In 1987, they had participated in a bank robbery in Ludhiana in which Rs 5.7 crore was looted.
Pressure from the government?
While speaking to the Indian Express, Shera said that they were excited about the release of the film but the board suddenly said that the certificate was being revoked due to pressure from the Union Home Ministry and IB. "They said the film shows the murder of an Army general, a dacoity of Rs 5.7 crore and other objectionable things which can lead to a law and order situation," said Shera.
Shera is now planning to appeal against the decision and is ready to move court if required. Calling it a "political ban" and "harassment of filmmakers", he said: "This is a commercial film. We even volunteered to remove the objectionable parts."
Complaints received against the film: Censor Board
CBFC chairman Pahlaj Nihalani has that the board has received complaints against the film, following which it was decided to review and revoke the certificate. Nihalani rejected Shera's allegation that the film was stopped under pressure from the Union Home Ministry.
"They too must have some complaints and expressed their concern," Nihalani said, adding that the film is "not appropriate for exhibition".
'Bans are immature in a democracy'
Board member and filmmaker Ashoke Pandit criticised Nihalani's decision. "I have not even watched the film. The CBFC is going through its own internal conflict because Nihalani is running it like his own production house. He sits on every committee, every screening and has the final say. A censor board is for certification, not for bans. A ban is a childish and immature act in a democracy.
The censor board can ask for cuts and edits, but not gag the freedom of a filmmaker. But this is what Nihalani is doing. If there is a law and order situation, it's for the police and state to handle, not the board," Pandit said.