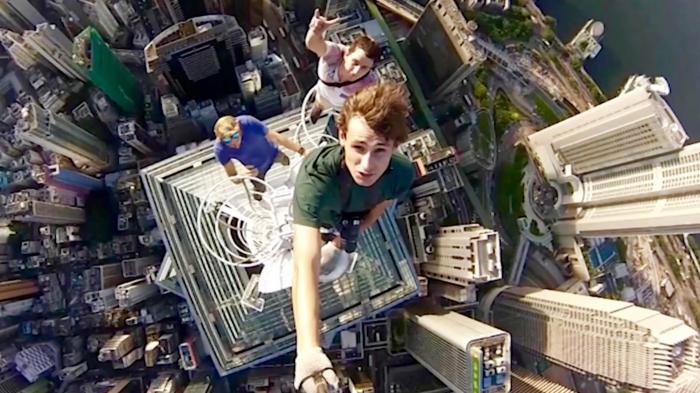 In a tragic accident on Sunday 31 January, a 16-year-old boy who was trying to take a selfie with a speeding train was run over by the Chennai Beach Chengalapplu electric train.
Dinesh Kumar, a Class 11 student from Poonthamali, a thaluk located to the west of Chennai, was returning home from Vandalur Zoological park with his friends at around 5 pm when he noticed a train speeding by and decided to take a selfie with it in the background. While clicking the picture, Dinesh lost his balance, fell on the tracks, and got run over by the train.
The Tambaram Railway police reached the accident spot and sent the student's body for autopsy.
According to The Washington Post, India reported half of the world's 27 selfie-related deaths in 2015.
History of selfie-related deaths:
In January 2015, three students aged 20 to 22 died while attempting to take a selfie close to a speeding train. They were travelling to Agra on the Republic Day when they stopped their car and got out to take a 'daredevil selfie' with a speeding train in the same frame. Unfortunately, they had moved too close to the train tracks and got run over by the train.
In Nagpur, seven youth drowned in a lake in March, while attempting to take a selfie. Their boat tipped over when all of them stood up to pose for the picture.
In Tamil Nadu, an engineering student died while taking selfies with his friends at the Kolli Hills. The rock on which he was standing cracked and gave way, plunging him to a 60-feet drop. He died from head injuries.
In November, two students died in Gujarat after slipping on the bank of the Narmada canal while trying to take a selfie.
A Japanese tourist, who was taking a selfie at Taj Mahal, suffered a heart attack after tripping and falling down the stairs.
Selfie safety etiquette:
The increasing numbers of selfie deaths will prompt India, like Russia, to issue an official safety guide for clicking selfies. After witnessing tragic deaths including the death of a 21-year-old woman in Moscow who fell from a bridge and that of the teenager who got electrocuted by rail wires, Russia's Ministry of Internal Affairs issued safety guidelines for clicking selfies.
Few tips for a safe selfie:
-Use selfie sticks.
-Avoiding taking selfies at public and over-crowded places.
-Avoid taking selfies in moving vehicles.
-Avoid clicking selfies on edges including walls, stairs, cliffs, and mountains.
-Take permission before taking selfies at places such as monuments and heritage buildings.
No selfie zone
No-Selfie zones were established in certain areas of the massive Hindu religious event, Kumbh Mela, because organisers feared that bottlenecks caused by selfie-takers could spark stampedes. Last month, the Mumbai police identified 16 No-Selfie zones, after a man drowned while trying to save a girl who fell into the sea while taking a selfie.