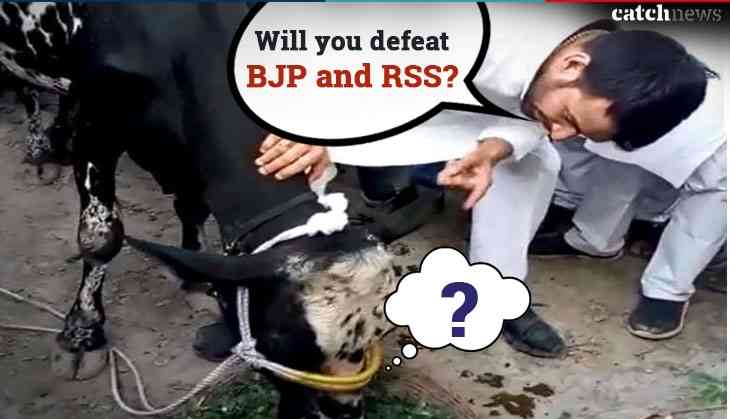 RJD chief Lalu Yadav's eldest son and former health minister Tej Pratap Yadav was in his constituency Mahua on Monday. During this, he looked in his familiar style as a father. He rides a rickshaw and even drives it himself. And even he ate roadside Sattu (Chanaana dal flour) and onion and chilli. He asked also askes a cow that he will not defeat the RSS and the BJP.
Tej Pratap chopped the fodder for a cow in Karhatia village. After this ho fed the fodder to the cow and cherished it. In the end, Tej Pratap asked the cow that you will defeat the RSS and the BJP? Tej Pratap asked this question many times to the cow. The cow, who was eating the feed, shook his head, the supporters said that the cow is saying, "yes I will defeat."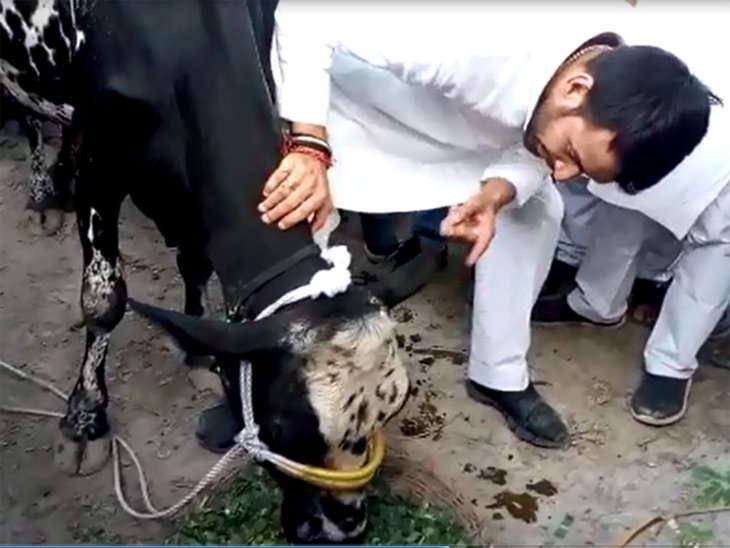 Tej Pratap started cycling and visited many villages. In the meantime, he sat down to take a bath under the handpump in the open at a Dalit's place. When the children and the young men asked to show the body, he said, Mahua is my home and body is not shown off at home.
Also read: Dalit film critic banned for 6 months from Hyderabad over remark on lord Rama after Bajrang Dal members filed complaint