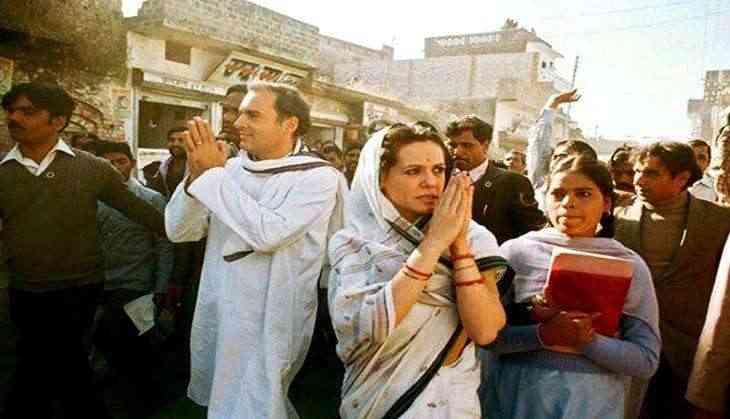 Rajiv Gandhi-Sonia Gandhi
Congress President Sonia Gandhi on 9th December turned 71 and on this special occasion, Congress workers are organizing several programs throughout the country. Sonia was born in a small village, Louisiana, a few miles away from Vicenza of Italy, Veneto. Her father Stefano Maino was a former fascist soldier.
In 1964, she went to Cambridge University to study the English language at the Language School of the Bell Educational Fund, where she met Rajiv Gandhi, who was studying in Trinity School Cambridge at that time.
Rajiv saw Sonia for the first time in a restaurant and after seeing her, he wrote a poetry on a piece of napkin and asked the manager to give this poetry in a bottle of champagne to Sonia. Both of them got married in 1968, after which they started living in India. After getting married to Rajiv, Sonia accepted Indian citizenship in 1983.
After the assassination of Rajiv Gandhi, senior leaders of the Congress announced to make her Congress President without asking Sonia, but Sonia did not accept it. In the meantime, regarding her hatred and distrust towards politics and politicians, she had said that I would see my children begging, but I will not step into politics.