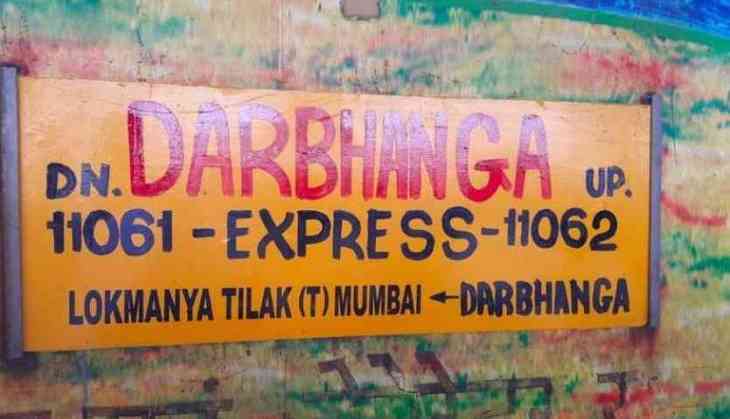 Darbhanga -Mumbai Express
In the midst of train derailment incidents taking place these days, a Darbhanga Express train running from Darbhanga to Mumbai suddenly became a 'bullet train' on 15th September.
With 2000 passengers, the train was allowed to carry on for more than 350 kms (till Varanasi) despite the fact that brakes were not functioning in 19 of its 21 coaches.
However, Rajesh Kumar, chief PRO, North Central Railway, had an entirely different story. "I am not aware of any letter from the railway board. As per my knowledge, after the 11062 Darbhanga-Lokmanya Tilak Terminal Express departed from Darbhanga, the loco pilot experienced poor brake power en route. As soon as the problem was reported, a technical expert examined the locomotive at Sonpur station, but found nothing unusual. In order to be sure, he accompanied the train up to Chhapra. During the run it was noticed that the brake power of the train was somewhat less, so at Chhapra station, technical experts thoroughly examined the entire train," Kumar said.
"There, the problem which was minor, was detected and rectified by the experts. The train was again examined at Varanasi, which has much better maintenance facilities. Upon complete satisfaction of the technical experts, the train was permitted to proceed. The train was being hauled by a state-of-the-art WDP4 locomotive, which has a superior braking system. This train has LHB coaches fitted with disc brakes and designed to be failproof. Hence, there was no compromise on the safety of the train. Meanwhile, as per the direction of the Railway Board, an inquiry is being carried out to find out the reasons for the occurrence of such an incident."
Sunil Udasi, Chief PRO, Central Railway, also maintained there was no safety issue.
"The rake of the train developed some problem at Kalyan, which was not related to safety. However, we take even the slightest issue with utmost seriousness. After attending to the issue at Kalyan, the train left for its onward journey," Udasi said.