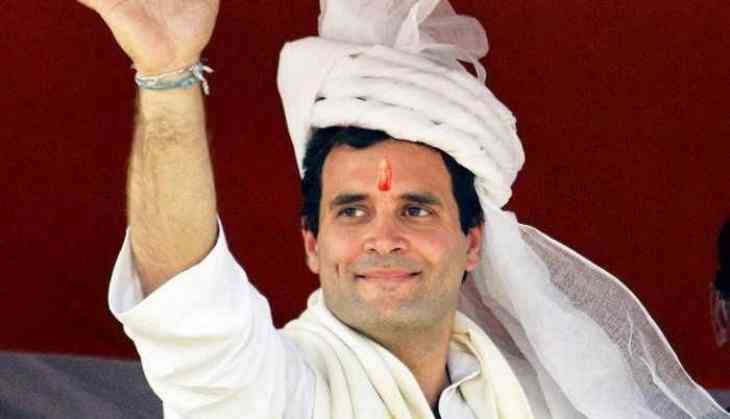 Congress president Rahul Gandhi who is on two-day visit to Hyderabad has opened up on his marriage plans. The party chief on Tuesday during an interaction with the editors was asked about his marriage plans on which he said he is already married. Gandhi also said Narendra Modi will not become Prime Minister in 2019.
Rahul Gandhi said, that he is already married and that to his party 'Congress'. Gandhi further speaking on the 2019 Lok Sabha elections said that the BJP would not get even 230 seats and hence there is no chance of Narendra Modi becoming Prime Minister again.
The BJP tally would be cut primarily due to the alliance among non-BJP parties in Uttar Pradesh and Bihar, he said. Mr Gandhi said the party's state units were free to have alliances with like-minded parties. However, he also seemed to be confident that the Congress would come to power in Telangana.
Attacking PM Modi on job crunch he said "China provides employment to 50,000 people in 24 hours while in India only 458 people get employment during this duration."
On Monday evening, a fresh ABP-CVoter opinion poll was released ahead of Assembly elections in Rajasthan, Madhya Pradesh and Chattisgarh scheduled by the end of the year have emerged as a wake-up call for PM Narendra Modi-led BJP government. Winning and losing the assembly polls will, directly and indirectly, affect both the ruling party---BJP and opposition party--- Congress.
The PM Modi-led BJP government took 10 years to unseat the Congress from the Centre. However, it is very important for the Congress party to win all the assembly polls ahead of the 2019 Lok Sabah Elections that are scheduled for the April-May of the next year.
Also read: ABP News-CVoter Survey: Clean sweep for Vasundhara Raje-led BJP govt in Rajasthan Assembly polls; Congress' Ashok Gehlot first CM choice