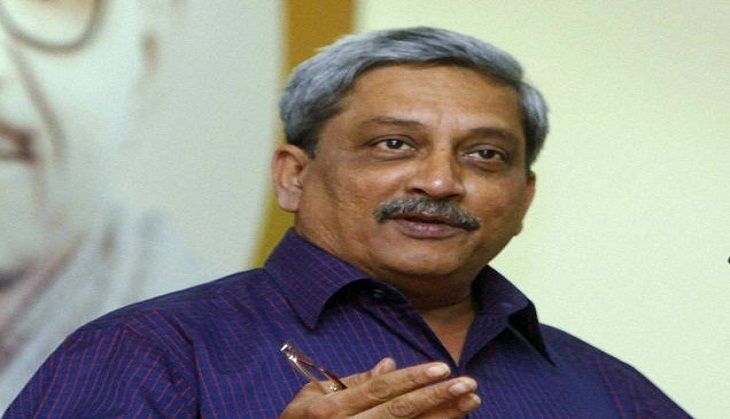 Defence Minister Manohar Parrikar is facing heat over his indirect jibe at Aamir Khan for a comment he made last year about increasing intolerance in the country.
Members of the Rajya Sabha today took up the issue during Zero Hour and unitedly condemned Parrikar for his comments while tying the issue with the cases of Dalit oppression reported from across the country in order to accuse the government of being both anti-minority and anit-Dalit.
On Sunday, Parrikar had spoken about teaching a lesson to people who spoke against the nation. Without naming Aamir Khan, he made the following comment:
How does anyone have guts to speak against the nation? How does he have the courage to speak like this?...One actor did this mistake, saying that his wife wants to go abroad and stay there, (audience laughs) It was an arrogant statement...When this actor did this, the company for which he was advertising, was an online trading company. Many people broke relations with that their company. Many people quit from the lease, and some over smart people ordered goods and sent them back. There was a team, which I know, which was working on this. They were telling people you order and return it, this company should learn a lesson. That to pull out his advertisement.
The opposition unanimously demanded that the Prime Minister should come and make a statement on the issue to allay fears of the minorities and Dalits in the country.
TMC leader Derek O'Brian was the first to take up the issue. He said:
"It's a dangerous situation what is happening in the last one week. If it happened once it is a mistake, if it happened twice it would be a bigger mistake. But its happening again and again and again. It's a decision. Or else the defence minister of this country would't have said what he had said yesterday."
"Prime Minister Narendra Modi must make a statement in Parliament. He would't say what he said yesterday. They are shooting their mouths everyday... Prime Minister come and assure us that this is not a decision."
He also cautioned the ruling BJP to reign in the gau rakshak brigade in the wake of the Una incident where Dalits were stripped and flogged for skinning a dead cow.
Congress leader Ghulam Nabi Azad attacked the government for being anti-minority and interpreted Parrikar's statement as a message to the Muslims.
He said: "Parrikar commented those who speak like this should be taught a lesson. May I ask what kind of lesson he is going to teach us so that everybody knows.The people of this country should know what kind of action or lesson is he going to teach the minorities of this country...we are with you when you threaten Pakistan but now you are threatening us only."
JD(U) leader Sharad Yadav said: "The minister must spell out what kind of punishment is he talking about in his statement."
CPI(M) leader Sitram Yechury said: "What he said is absolutely objectionable."
BSP Mayawati too sought to combine the anti-minority and Dalit atrocities thread while condemning the Minister's comments: "Ever since the BJP government has come to power, there have been attacks on the religious minority. They have been tortured in all possible ways. Now we can see similar atrocities being committed against Dalits."
In his defence, Parrikar said that he was misquoted by the media. "Let the members see the video for themselves. I have not named anyone. What is quoted in the newspaper I never said."
Countering this, Samajwadi Party leader Ramgopal Yadav said: "I have seen the video. A person sitting on such an important post is directly threatening the minority, he speaking of teaching the minorities a lesson."