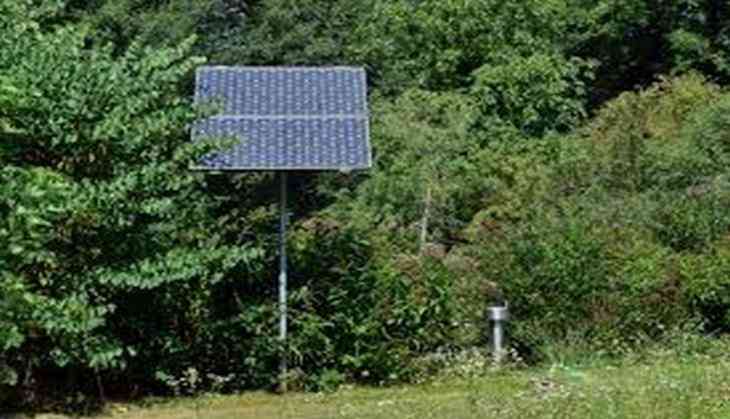 In a move that defines development, the Salboni Panchayat Samity started a string of unique projects such as solar drinking project and solar sprinkler agriculture water project in Naxal affected area of Salboni district.
About eight drinking water projects have been established in eight villages, while two solar sprinkler projects have been installed in the area's two ponds to supply water in agricultural land.
Locals, as well as farmers, are "very happy" as most of the areas of Salboni are drought prone.
The villagers are also rejoicing as they will get water without any electricity, where no one has to spend a penny for the water pump.
The panchayat now wants this kind of solar water project in every village of Salboni block area.
Panchayat Samiti Sabhapati Nepal Sing said that they are willing to establish this kind of project in every village.
A local resident named Mithun Mahato talked about the projects and said, "It is very helpful, even after load shedding we are getting drinking water, each one of our villages is getting water from here. We want that these projects should be started in every village so that everyone will get water during load shedding."
-ANI