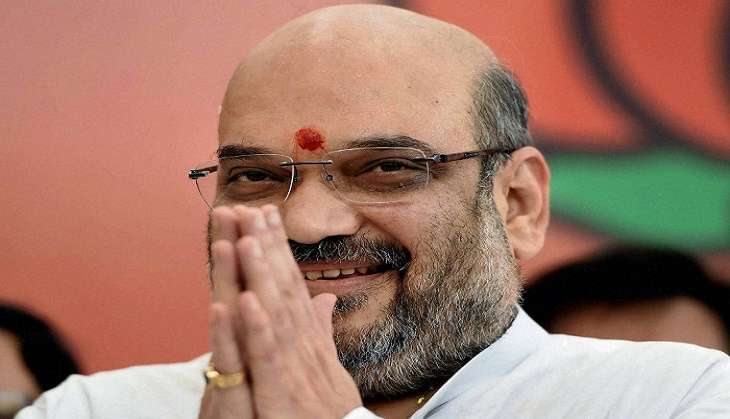 Bharatiya Janata Party (BJP) president Amit Shah today claimed that the problem of infiltration in West Bengal from Bangladesh will not stop unless a BJP chief minister comes to power in the state.
Shah said that the party is gathering strength and slowly gaining momentum in Bengal and the state is extremely important for BJP nationally.
According to Shah, Bengal Hindus in Bangladesh are being persecuted and killed, and the BJP's sympathies lie with them.
While addressing the party workers at BJP Pradesh Parishad Sammelan, he said, "In the last Assembly polls, BJP got just three seats and our tally with allies was six. But I congratulate our workers since we have spread throughout Bengal. In 2011, we got 4% of the vote and now we have 10% vote share which is two and a half times more."
Shah pointed out that in many states the party has come to power despite having just a small vote share a few years back.
Shah said, "In Gujarat, vote share was 7%, in Karnataka 8% and in Maharashtra 5%. But we came to power. And we can come to power in Bengal. We need a BJP chief minister in Bengal to stop infiltration. In Assam, five years back we had five MLAs and now we have 60 MLAs,"
His visit to Kolkata coincided with the day the crucial GST Bill was placed at Rajya Sabha, where Trinamool Congress supported it. Interestingly, during all his previous visits, Mamata Banerjee and Trinamool Congress were his prime targets.
Meanwhile, the state BJP unit is all set to hit the streets against the proposed name change of West Bengal. Furthermore, the party will commemorate 16 August as 'Save West Bengal Day' stating that the name change will erase a part of the state history.