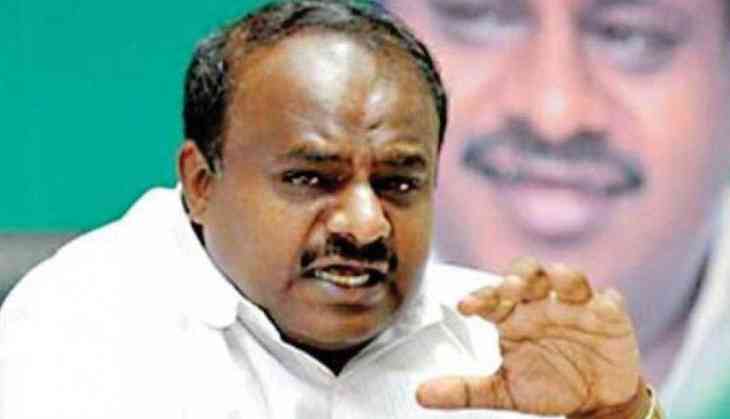 Ahead of the Janata Dal (Secular) Legislature Party meeting here, chief ministerial candidate H.D. Kumaraswamy confirmed that his party would ally with the Congress Party to put forth the formation of the government in Karnataka.

"We have already decided to go with Congress. That's the reason we called for the JD (S) legislature party meeting. There is no question of taking any other decision," he told reporters here. Meanwhile, another party member claimed that the Bharatiya Janata Party (BJP) was approaching JD(S) MLAs.

"I don't know what they (BJP) are offering, but they are trying to call our people. Our party people are not responding. We are all together; no one can touch our party. Our MLAs are loyal to the party," JD(S) leader Saravana told reporters here.

Results of the Karnataka Assembly polls announced on Tuesday evening showed that the BJP won 104 seats, emerging as the single largest party, while the Congress and JD(S) bagged 78 and 37 seats, respectively. Soon after, the Congress announced that it would support the JD (S), taking their total seat share to 117, thus resulting in a fractured mandate.

As the results of the poll in the state have left the assembly in hung, the final decision will be taken by the Governor, Vajubhai Rudabhai Vala.
On a related note, JD(S) MLAs have gathered to attend the legislative party meeting, which is presently underway.

However, two JD(S) MLAs, namely Raja Venkatappa Nayaka and Venkata Rao Nadagouda, are missing from the meeting.
(ANI)