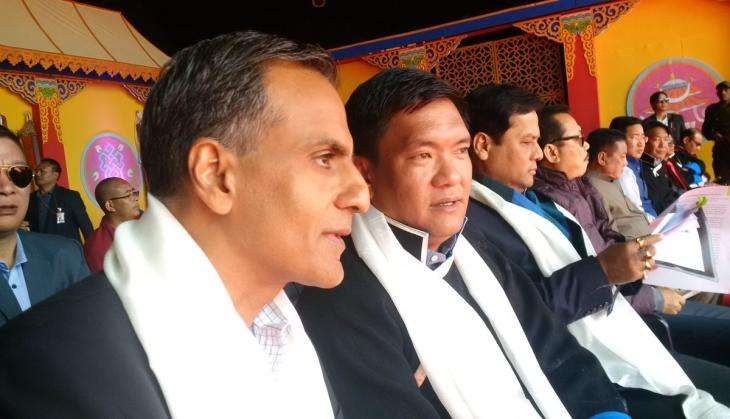 On 24 October, China rebuked the United States for sending their Indian ambassador to Arunachal Pradesh, warning that a third party's meddling will complicate the dispute between Beijing and New Delhi.
India has firmly rejected China's claim to more than 90,000 sq km (35,000 sq miles) of territory in the eastern Himalayas which China calls South Tibet.
US Ambassador to India Richard Verma, during his trip to Arunachal Pradesh, posted photos on his Twitter account on 21 October thanking them for their "warm hospitality" and calling the region a "magical place".
Thank you Chief Minister Khandu for your warm hospitality in #Tawang. What a magical place. @CMPemaKhandu pic.twitter.com/tYpVyaxCHL

— MaryKay Loss Carlson (@USAmbIndia) October 21, 2016
Stunning mountains & wonderful people. Terrific visit to #ArunachalPradesh for the #TawangFestival. Thank you Tawang for the hospitality. pic.twitter.com/WdpVZg0J3X

— MaryKay Loss Carlson (@USAmbIndia) October 21, 2016
According to media reports, Chinese Foreign Ministry spokesperson said that they urge the United States to stop getting involved in the China-India territorial dispute and do more to benefit this region's peace and tranquillity.
According to an international news agency, China occupies 38,000 square km (14,600 sq miles) of its territory on the Aksai Chin plateau in the west.