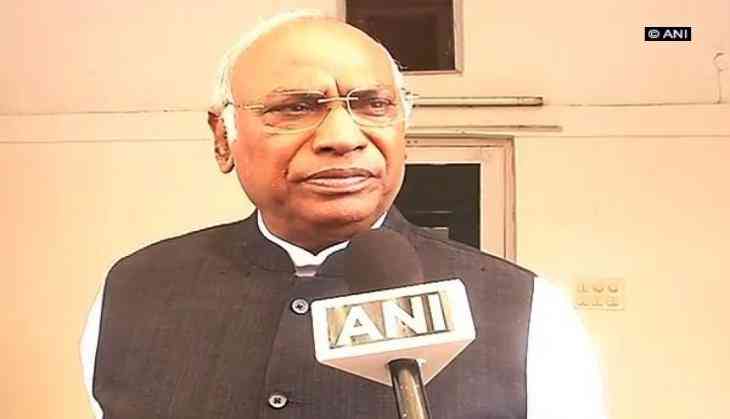 Hitting out at the burgeoning law and order crisis in Uttar Pradesh, the Congress on 29 may said that the Yogi Adityanath led-government is unable to control the ongoing crisis, adding the state government is also ignorant about the Dalits and minorities.
"Since the Bharatiya Janata Party (BJP) Government has come in power in the state, the law and order seems out of control. If the Uttar Pradesh Chief Minister thinks that whatever he is doing is right and he knows everything, then he is wrong. The law and order in the state is becoming worse by every passing day. They are ignorant towards the development of minorities and Dalits," Congress leader Mallikarjun Kharge told ANI.
He further said that Uttar Pradesh is a large constituency and the situation at in the state affects the rest of the country as well.
"They are unable to meet the demands of the public. The BJP has a powerful publicity and only that is helping them," he asserted.
Echoing similar sentiment, another Congress leader Abhishek Manu Singhvi said that there were no communal clashes and molestation cases during the rule of Congress party.
"Whatever happened in Kushinagar was not at all acceptable. Nobody from the Congress Party has ever said that you have to smell good if you want to meet the Chief Minister," Singhvi added.
Earlier, the District Administration in Uttar Pradesh's Kushinagar asked the residents to have a bath before attending a meeting with Chief Minister Yogi Adityanath, so that they 'smell good'.
To ensure the instructions were followed, soaps, shampoo and perfumes were distributed among the villagers.
The members of the Mushahar community were called to attend a vaccination program for the eradication of Encephalitis, a campaign started by the Chief Minister in Kushinagar's Kasiya division.
Five children from the community were to be vaccinated under the campaign from the area.
Ahead of the event, local officials distributed the soaps and shampoos to those attending the event, in order to make them "look clean and smell good."
Ahead of the event that the Chief Minister was going to attend, roads were paved, toilets were fixed overnight and streets were cleaned up in the village.
Chief Minister Yogi Adityanath launched Encephalitis vaccination campaign in the state from Mainpur village in Kushinagar.
Earlier, the administration in Deoria had received much flak for placing air conditioners, sofas and carpets at the house of a Border Security Force (BSF) martyr when Chief Minister Yogi Adityanath went to his place to give the compensation cheque.
-ANI