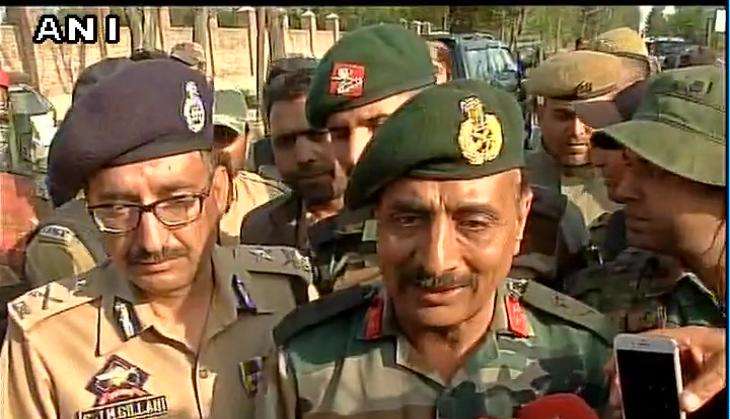 The encounter between security forces and terrorists in Pampore ended as two terrorists were eliminated by the security forces at the Jammu and Kashmir Entrepreneurship Development Institute (JKEDI) on 12 October.
Divulging details of the operation, GoC Victor Force Major General Ashok Narula told reporters, "At this moment, as we know there are two people who have been eliminated and two weapons have been recovered. As far as recoveries are concerned, we will give a list of all those things. In this operation, because there were too many rooms and too many floors, it was a tedious process."
He added, "This was a very tricky operation, because it is a very huge building and we did not want any collateral damage as there were chances of civilians being inside; all those people were taken out first."
"We have taken our time; this one building, which has 60 rooms. It has a ground floor, six floors and all the 60 rooms have 60 bathrooms also and that is the reason it takes time, because we have to clear each and every room. It takes time, because the drill for all is the same and we cannot be in hurry because of the collateral damage, and we did not want unnecessary problems in that. That is the reason it took time," said the GoC.
Elaborating on their operation, he said, "Day before yesterday morning, we started; yesterday, we kept working on this and this morning we started working on clearing of the whole operation. As far as JKEDI is concerned, this is the centre of excellence in which our lot of brothers get employment. We actually feel very sad that this is the second time they came and occupied this building, whereas this is our pride in Kashmir."
When asked why they chose to fire from outside, Major General Narula said, "That is the normal drill. Before going into an operation, we do fire from outside so that we are able to take care of it. And in any case, you have to keep firing because you have to first pin those people down and thereafter do something."
--ANI