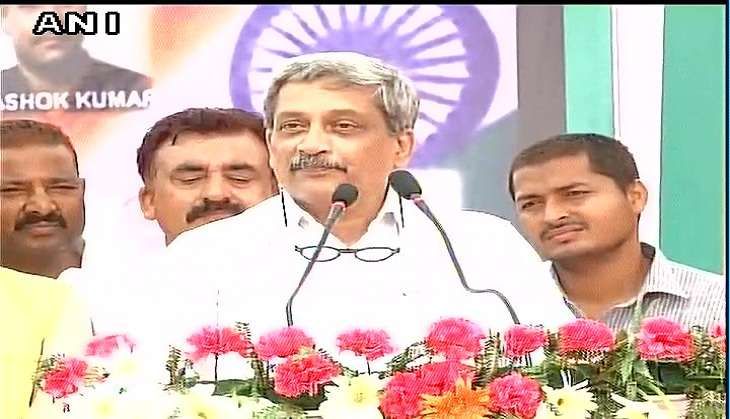 On 6 October, Defence Minister Manohar Parrikar dismissed those seeking proof of the surgical strikes, saying they are of questionable loyalty, and stressed that there was no need to provide any video of the operation as proof.
Describing the cross-LoC operation as "100 per cent perfect surgical strike", he said the borders of the country are secure under the Narendra Modi government. However, he warned that one has to remain vigilant against "certain elements" who don't owe their loyalty to the country completely.
We carried out a 100% perfect surgical strike, our nation carries the heart & courage to carry this task out: Defence Minister pic.twitter.com/DtWLVioTWK

— ANI (@ANI_news) October 6, 2016
"No one had doubted the bravery of our forces ever, but for the first time recently some people are doubting," he said, maintaining that he would not like to take names.
Highlighting the news report of CNN News18 in which a Pakistani police officer has admitted that surgical strikes did happen, Parrikar said, "There is now no more reason to release a video or to give any proof." Parrikar, who was speaking at a BJP organised public meeting, said that many ex-servicemen have shown willingness to fight on the border if required.
"Some ex-servicemen wrote to me and said that they are ready to fight on the border if the need arises. I salute them," said the minister, adding, "Our nation carries the heart and courage to carry this task out."
There are many people who are not loyal to our country and criticized Indian army, but we don't have to give them any proof:Manohar Parrikar pic.twitter.com/u1XStQbewp

— ANI (@ANI_news) October 6, 2016
He also said that the forces and citizens will have to be vigilant against "frustrated" terrorists who will try and attack because of the shame they have been put to as a result of the surgical strikes.
--PTI