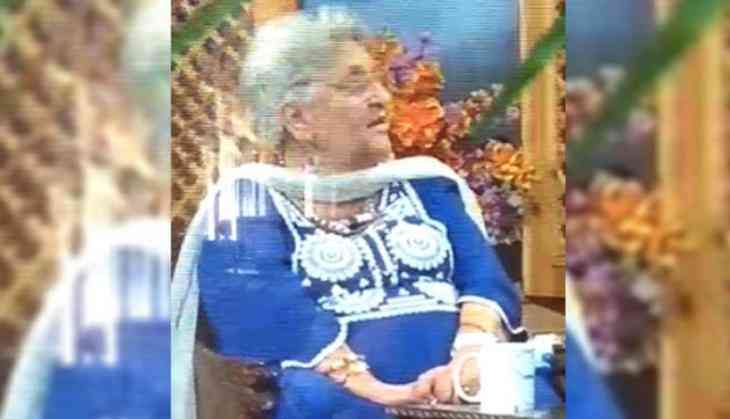 A popular Jammu and Kashmir social activists Rita Jetinder collapsed during a Live TV Talk Show in Srinagar and died. She was in her mid-age and died after she suffered a cardiac arrest on Monday.
A prominent scholar Rita Jetinder, who was the secretary of Jammu and Kashmir Academy of Art, Culture and Languages, who was on a state-run Doordarshan LIVE chat show suffered a cardiac arrest when she was presenting her views during the show.
According to a 56-second disturbing video clip which has gone viral on social media, Rita Jetinder was sitting on a chair and was presenting her views on some topic when she suddenly collapsed and died during the show. She was sitting not very far from the host. The clip ends abruptly.
Earlier, this year in January, Kerala-based artist Kalamandalam Geethanandan died while performing at a temple in Irinjalakkuda in Thrissur district.
Even, a video clip of his last performance, viral on the social media, showed how the dancer collapsed in front of the percussion artiste with his hands folded. He was rushed to the hospital but it was too late.
Also read: