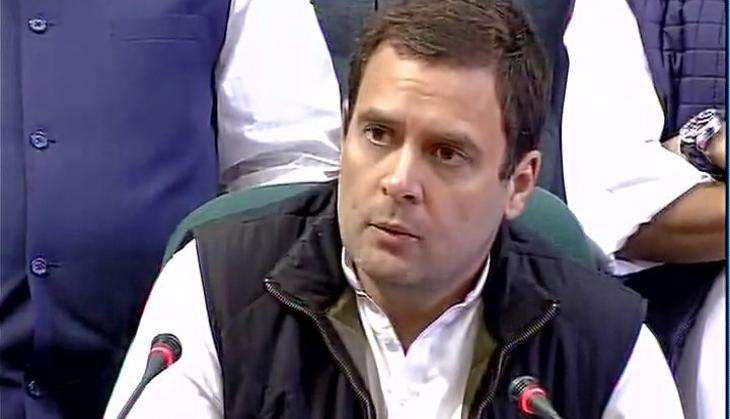 Congress vice president Rahul Gandhi on 14 December claimed that he has information about Prime Minister Narendra Modi's personal involvement in corruption.
He made this claim while briefing the media along with a delegation of Opposition leaders at the Central Hall in Parliament.
Gandhi further alleged that the government is not allowing him to speak in Parliament as PM Modi is terrified of him and of the information he has. During the briefing he said he wants to disclose the information only in the Lok Sabha.
"We are pretty much unconditionally ready for a debate in Parliament. The government is not allowing me to speak. I have personal information about PM Modi's corruption. He is personally terrified. He cannot run away from the House," Gandhi was quoted as saying.
"He has taken a decision against the poor of the country. He cannot keep running away from the House... He owes the country an explanation," Gandhi told reporters.
"Read my lips... The PM is personally terrified of the information I have, we have. It is personal corruption of the PM that we have detailed information on."
Also Read: Twitterati react to Rahul Gandhi's corruption charges against PM Modi
"My information is personal information on Narendra Modi ji, which I want to put out in the Lok Sabha. I want to say it there as an elected member of Parliament," he said.
Although the government said that they are ready for a debate over demonetisation and hinted at PM Modi's speech in the Lok Sabha, proceedings were yet again disrupted as the House got adjourned for the day.
Also Read: Rahul Gandhi pressing false charges under desperation: Union Minister Ananth Kumar
Replying to Gandhi's claims, the BJP said that Gandhi is making a joke of himself. His party is responsible for blocking Parliament, the party alleged.