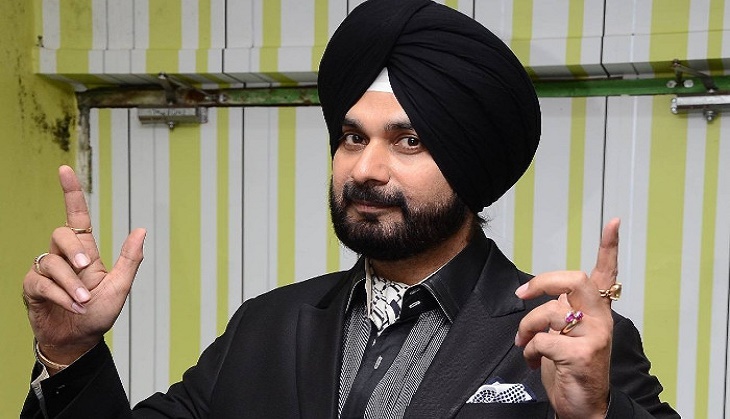 In what may prove to be a blow to erstwhile Rajya Sabha member Navjot Singh Sidhu's aspirations to join the ranks of the Aam Aadmi Party in Punjab, a video has gone viral on social media, showing Sidhu mocking Delhi Chief Minister and AAP supremo Arvind Kejriwal.
The clip, which appears to have been shot during the 2014 Delhi Assembly polls, shows Sidhu taking digs at Kejriwal for the promises he made and his perpetual coughing fit, describing his antics as 'nautanki company'.
In one of the clips, Sidhu can be heard saying: "Politics kabhi join nahin karunga, Aam Aadmi Party bana di... Mai security nahin loonga, 'Z' security le lee. Mai bangla nahi lunga, khud jhadu maarke bangla liya." (I will never join politics, he (Kejriwal) said but floated the Aam Aadmi Party. He said he would never take security cover, he took 'Z' security. He said he will not take a bungalow, he swept the floor himself and took the bungalow).
The former India cricketer can also be seen making fun of the Delhi chief minister's chronic coughing in one of the clips. "Idhar dharna, udhar dharna. Tujhse khansi to theek hui nahin, Delhi kya theek karega. Main koi jhooth bolea? (Holding protests here and there... You haven't been able to cure your cough, how will you cure Delhi? Do you think I'm lying?)" he can be heard saying.
In another clip, Sidhu says, "Har jagah pe bhagam bhag. Naukri chhodke bhaga, Delhi ki janta ko chhodke bhaga... Jo banda Anna Hazare ka nahin ho saka, woh tumhara kaise hoga? (He has run away from everything. He left his job, left the people of Delhi... if he can leave Anna Hazare, how can he be yours?)
Here is the clip shared by 'Video Goes Viral' on YouTube on Sidhu's speech:
Ahead of the 2017 assembly elections in Punjab, Sidhu, the Amritsar MP from 2004 to 2014, resigned on Monday from Rajya Sabha - three months after his nomination by the Narendra Modi government. His move fueled speculation that he, along with his wife Navjot Kaur Sidhu, a BJP MLA, could join the AAP.
Kejriwal and other top leaders of the party hailed the decision.
Navjot Kaur told reporters on Tuesday there was no choice for her husband but to join the AAP to serve the people of Punjab.
--PTI