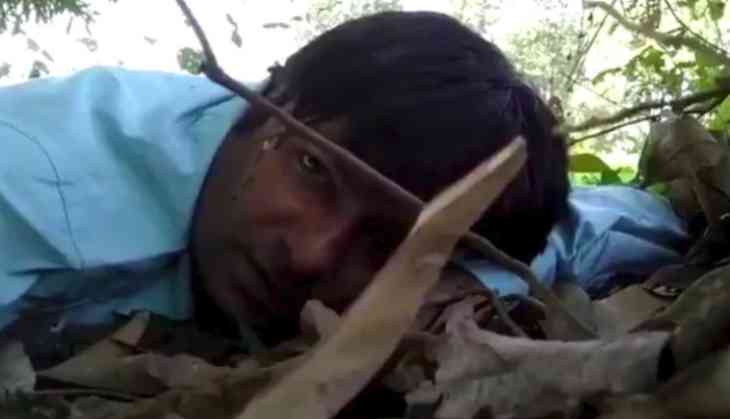 In a Maoist attack in Chhattisgarh's Dantewada on Tuesday one Doordarshan Cameraman, Achutyanand Sahu and 2 cops were killed while other two cops were injured, among one died on Wednesday morning. Another journalist, Mormukut Sharma was ambushed by a Maoist attack in Chhattisgarh's Dantewada yesterday. The journalist who survived recorded a spine-chilling video in the midst of an attack.
Sharma begins the message by saying that an attack has happened. "I had come to Dantewada on election coverage," Sharma says. "We were on a road... security personnel were with us... Suddenly Naxals surrounded us." "Mammi mein tumhe bahot pyaar karta hun... ho sakta hai mein iss hamle mein maara jau (Mom, I love you... I may die in this attack," Sharma is then heard saying as the gunshot sounds resonate in the background.
Sharma then says that he is not scared. "Pata nai kyun maut ko saamne dekh dar nahi lag raha hai (I don't know why but I do not feel scared even though I am facing death)," Sharma says.
"Bachna mushkil hai yaahan par... 6-7 jawaan hai saath mein... chaaron taraf se gher liye hai... abhi mein yeh hi kahunga (It doesn't look like I will survive, a few jawans are with us but the Naxals have surrounded us from all sides... this is all I will say for now)," Sharma says, ending his message.

Sharma and his colleague Achutyanand were on the road to cover the Chhattisgarh Assembly Elections for Doordarshan when they were attacked by Naxal snipers. Sahu and two of the security personnel giving them protection lost their lives in the attack.