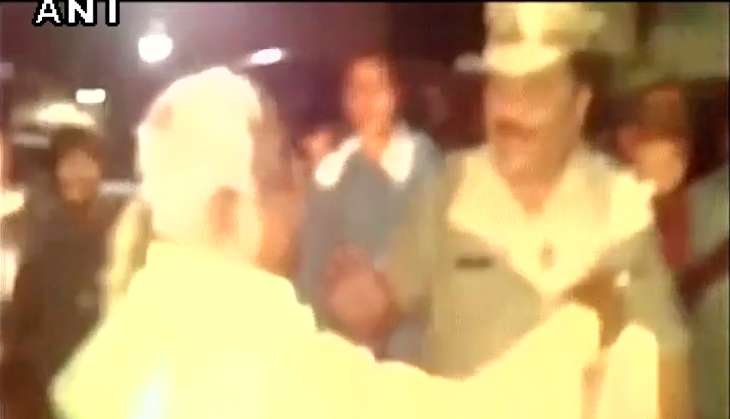 In a shocking incident, BJP MLA Ramchandra Punaji Avasare allegedly slapped a police officer, Raju Sathvane, on 17 August in Maharashtra's Bhandara area.
A video footage going viral shows Avasare slapping a police officer and yelling at him while the other cop present at the spot tries to pacify him.
According to a Patrika report, the incident took place at 8 pm on 17 August during BJP's Tiranga Yatra to celebrate our nation's 70 years of Independence in Tumsar town of Maharashtra. Avasare's driver was reportedly making video of the yatra when Raju asked him to get his car off the road for the yatra to carry on without any inconvenience.
This was apparently followed by a heated argument between the cop and the driver. Infuriated after learning about the entire episode, Avasare reached the police station and slapped the cop.
A complaint under Section 353 of the Indian Penal Code is registered against the BJP MLA for assaulting a public servant on duty.
Ramchandra Punaji Avasare is a member of the 13th Maharashtra Legislative Assembly. Avasare represents the Bhandara Assembly Constituency. Watch the full video here:
#WATCH Bhandara (Maharashtra): Ramchandra Avasare (BJP MLA) slapped police officer in police station, last nighthttps://t.co/3hJBYVCEjF

— ANI (@ANI_news) August 18, 2016