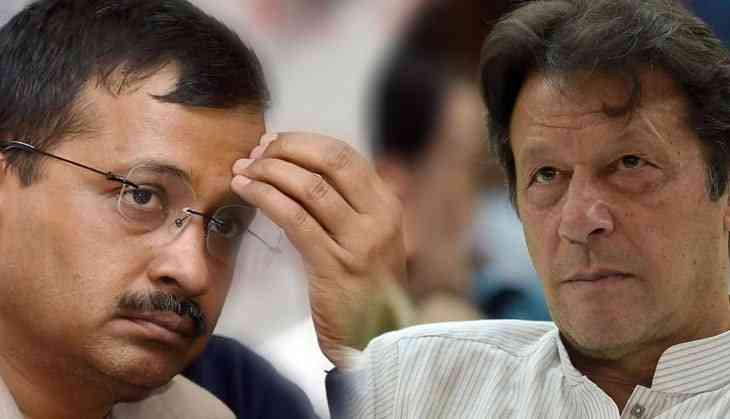 Arvind Kejriwal-Imran Khan
Yesterday our Indian Air Force penetrated into the territory of Pakistan and destroyed Jaish-e-Mohammed's terrorist base camp because of which Pakistan feud in anger and in retaliation even he sent his aircrafts which entered the Indian border and tried to harm our nation, however, they were not much successful in this plan.
After this step was taken by the Indian government whole country is dancing in joy and everyone is praising PM Narendra Modi. At the same time, Bollywood was also celebrating and was giving their feedback on social media.
Meanwhile, a video of Delhi's CM Kejriwal and Pakistan PM Imran Khan are getting viral on social media. In this video, Pakistan PM Imran Khan is saying, "Pakistan will not think of retaliating rather they will do", so, Kejriwal is saying "then do, from past two and a half year even we are fed up, everyone is fed up, please do it." This video has been shared by Shruti on twitter and everyone is going crazy and are commenting "give the award to anyone who has made this video."
Whoever made this video, plz give them an award🤣🤣🤣🤣 Best🤣🤣 #Surgicalstrike2 #BharatMataKiJai #HowsTheJosh #IndianAirForce #IndiaStrikesBack pic.twitter.com/mL4P7pvB0Q

— Shrushti🇮🇳☀️ (@shrushtispeaks) February 26, 2019
No data to display.No data to display.No data to display.

Many funny messages on social media are also getting viral, in which a lot of fun is being made against Pakistan's PM Imran Khan.