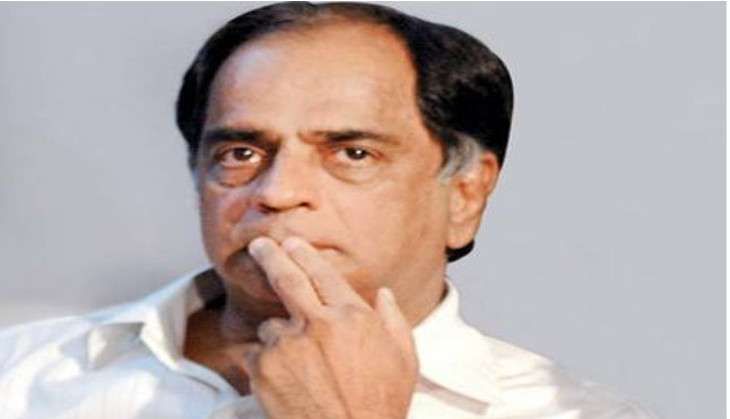 Central Board of Film Certification (CBFC) chief Pahlaj Nihalani has defended his stand on Udta Punjab, after the Bombay High Court cleared the Shahid Kapoor-starrer drug drama with one cut on 13 June.
"It is not about anyone's win or loss. I was doing my job, following guidelines given," Nihalani said, adding, "doors for films with obscene, vulgar content are open now".
On 13 June, the Bombay HC had advised the CBFC to "stop acting like a grandmother".
The CBFC had demanded 89 cuts in Udta Punjab and had asked that the makers of the film remove all references to Punjab from the plot, including the title.
The row over Udta Punjab, based on Punjab's drug abuse problem, quickly snowballed into a political controversy.
"It is undoubtedly a good judgement for the producers. I have been a producer too, so I am glad everyone is relieved today. From now, producers will start approaching the court for every single cut suggested by the CBFC," the Hindustan Times quoted Nihalani as saying.
"The CBFC has lost its meaning today. As the chairman of the CBFC, I have come to know that the board is not here to censor movies. I just want to point out that when the name of the board was changed from 'censor' to 'certification', the 1952 Cinematograph Act that it follows, and its rule book were not changed. We were just following those, and doing our job. I had put in place a proper system. We were doing what was expected of us - to ensure films are free of content that is unnecessarily abusive and defamatory. But from today, the producers are free to produce anything they want," he told the Economic Times.
"If we had a problem with the drug problem in Punjab being shown on screen why would we clear the Punjabi film Dhee Punjab Dee which deals with the same issue? Its producer Baljeet Singh has gone on record to condemn the strong language in Udta Punjab. We at the CBFC are not against the film," the Economic Times quoted him as saying.