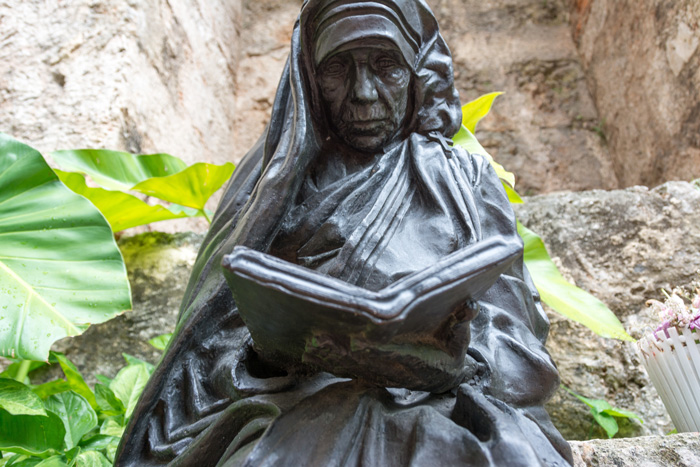 Worrying about the upbringing of a child adopted under the new adoption policy of the government, the Missionary of Charity (MC) have closed almost 15 of their adoption center across the country.
"The new guidelines hurt our conscience. They are certainly not for religious people like us, may be they are for secular people as the minister says. What if the single parent who we give our baby turns out to be gay or lesbian. Our rules allow only married couples to adopt," Sister Amala, in-charge of Nirmala Shishu Bhawan, Civil Lines, New Delhi one of the adoption homes told Indian Express.
Responding to MC's decision, Women and child development (WCD) minister Maneka Gandhi said, "They have cited ideological issues with our adoption guidelines related to giving a child up for adoption to single, unwed mothers. They have their own agenda and now when they have to come under a unified secular agenda, they are refusing it."
MC also has an issue with the new adoption law as it allows prospective parents to choose from six kids. The organisation feels that this degrades the child to 'a commodity, rather than a gift'.
"Mother's idea was adoption to counter abortion. When a woman gives birth to a baby, is she allowed a choice? She gets what God gifts her. Here too we allow only one chance, we match the baby as per the parents' background, skin colour etc but parents are not allowed a choice, even if the child has a deformity. We cannot allow parents one option out of six to adopt children," Sister Amala told the national daily.
Gandhi also said that if the organisation does not comply with the law, the government will be forced to derecognise the adoption centers.
"We are trying and persuading them because they are valuable, good people and have experience. But if they do not follow the central guidelines, we will be left with no option but to derecognise the orphanages run by them and shift the children to other places," she said.