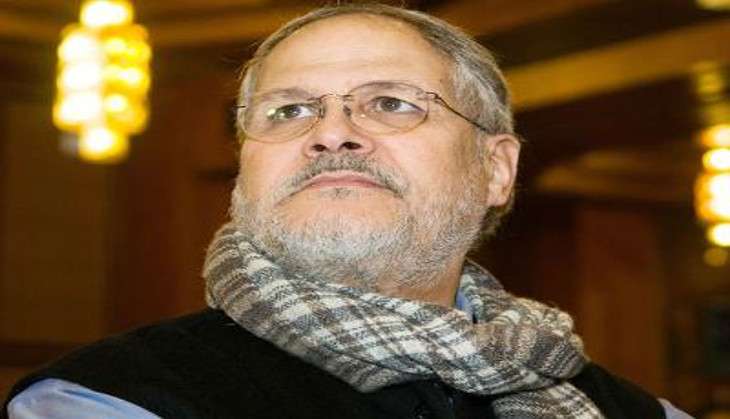 Najeeb Jung, who tendered his resignation from the position of Delhi's Lieutenant Governor on 22 December, met Prime Minister Narendra Modi on 23 December. However, as per reports, the government has not yet accepted his resignation.
Jung told NDTV he wanted to quit in 2014, but Prime Minister Narendra Modi urged him to carry on. He added that he requested the Prime Minister to relieve him after three years as Delhi L-G.
Also Read: Centre sought Najeeb Jung's replacement since June
A day after Jung resigned as Delhi's Lt Governor, Chief Minister Arvind Kejriwal met him at Raj Niwas in New Delhi.
Kejriwal reached the LG's official residence around 8am and their breakfast meeting lasted for nearly an hour.
Asked why Jung quit, Kejriwal said, "He resigned due to personal reasons."
On 22 December, Jung's office, without citing reasons for his sudden exit, said, "he would be returning to academics".
Jung's decision had taken political circles by surprise. Sources close to him had said yesterday that his resignation has nothing to do with his acrimonious relationship with the AAP government over matters of jurisdiction and he was contemplating to quit for last few months.
The Chief Minister was in Ranchi yesterday when the news of Jung's resignation broke.
"Sh Jung's resignation is a surprise to me. My best wishes in all his future endeavours," he had tweeted.
Kejriwal is scheduled to address a rally on demonetisation in Jaipur at noon.
--with agency inputs
Also Read: Did Najeeb Jung resign because BJP wanted him to go all out against Kejriwal?