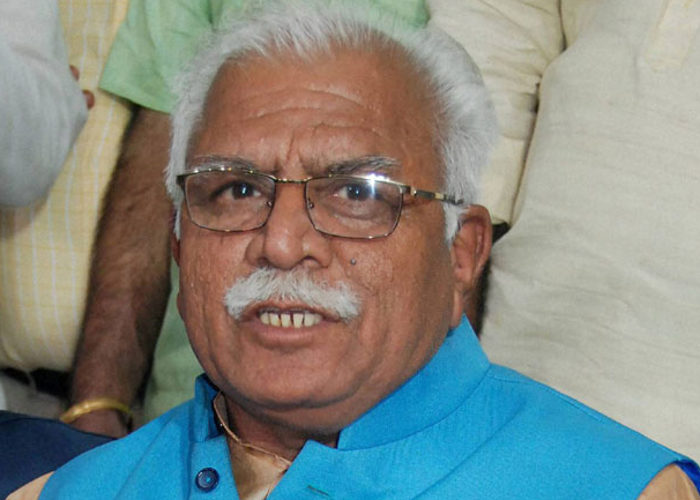 The Haryana government is apparently working on a proposal to issue beef licenses to foreigners who live in that state.
The question that the government needs to answer is: Why issue permits only for foreigners and not Indians?
If news reports are to be believed, Haryana government may be headed towards a 'self-goal' over its decision to issue special permits for foreigners to consume beef.
Haryana CM Manohar Lal Khattar on Saturday, 6 February stated that his government might roll out a special license which will allow foreigners to consume beef in the state legally. "Everyone has a personal lifestyle for eating and drinking," Khattar was quoted as saying.
After coming to power the Khattar government has passed a strong law which banned the sale, trafficking and slaughtering of cows. if violated, one can be punished with rigorous imprisonment of three to 10 years.
His government passed the Haryana Gauvansh Sanrakshan and Gausamvardhan legislation in March last year but got President Pranab Mukherjee's approval only in November.
Why only foreigners though?
According to The Hindu, the proposed license will be similar to the lines of one issued by the government in Gujarat granting permission to foreign nationals to consume alcohol.
"If we have to work out some facility for foreigners to be able to consume beef. we will do it. It could be a special licence.as whatever is licensed, no one can oppose under the law. Everyone has a personal lifestyle for eating and drinking, especially those who come from abroad . we don't have any opposition to that. In fact, we are not opposing this for anyone," Khattar was quoted saying.
The statement comes months after Khattar had stoked a controversy with his comments about the beef ban when he was quoted saying, "Muslims will have to give up eating beef if they wanted to live in India because the cow is an article of faith here."

Slaughter of cow is banned in most of India. States such as West Bengal, Kerala, Arunachal Pradesh, Mizoram, Meghalaya, Nagaland, Tripura and Sikkim do not have any restrictions.