Somi Das
| Updated on: 13 February 2017, 3:17 IST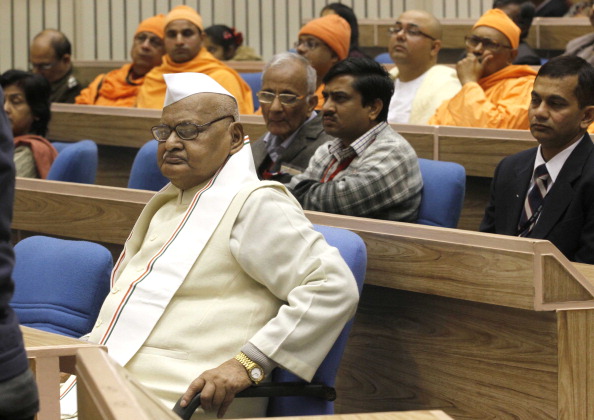 On the cusp of losing his job now, Madhya Pradesh Governor Ram Naresh Yadav is linked to the Vyapam scam in more than one way. He has kept himself secure despite political accusations about his role in the all-pervasive scam. A former Uttar Pradesh chief minister, Yadav was appointed as governor by the UPA government in 2011. Ironically, his own party members went after him and want his resignation.
With the Supreme Court sending him a notice on his removal, here's a fact-sheet on the octogenarian and how he is linked to the scam.
He is one of the very few Congress governors not to be transferred or removed by the Narendra Modi government. Ram Naresh also has an amicable relationship with Chief Minister Shivraj Singh Chouhan.
The Special Task Force had filed an FIR against Yadav on 24 February. The charges against him included conspiracy and forgery, violation of the Information Technology Act and Prevention of Corruption Act. The Indian Express reported that he had allegedly recommended five names for recruitment as forest guards conducted by the Madhya Pradesh Professional Examination Board, or Vyapam.
An NDTV report suggests that aspiring candidates for teaching jobs had handed over Rs three lakh to the governor's son Shailesh Yadav at his residence. But the Madhya Pradesh High Court directed the STF to remove his name from the FIR.
Apart from his son, Ram Naresh's former officer on special duty (OSD) Dhanraj Yadav was connected to the scam. Dhanraj was arrested in 2013 by the STF. The governor had immediately sacked Dhanraj, while claiming ignorance about his involvement in the case.
His son Shailesh Yadav's death opened a Pandora's Box. The first high-profile death in the case put the focus back on the scam and also on the death of people related to Vyapam. Shailesh reportedly died of brain hemorrhage in March this year. He was also an accused in the case.