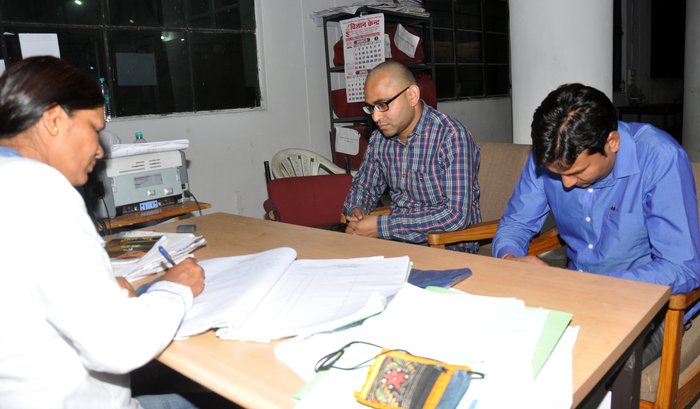 The Central Bureau of Investigation (CBI) began its probe in Vyapam scam on 15 July. The CBI registered 5 First Information Reports (FIRs) and called for records related to the deaths of five persons including TV journalist Akshay Singh and Namrata Damor.
What are the FIRs about?
The first FIR filed by the CBI is related to the Pre-medical Test (PMT) of 2010 in which 21 people are accused.
The second FIR filed is related to alleged irregularities in the 2011 pre-post graduate medical examination which has been registered against 8 accused persons which include BJP leader Gulab Singh Kirkar and his son Sr Shakti Pratap Singh, former controller of examination of the Vyapam.
The third FIR pertains to illegalities in the PMT in 2009 and 2010 which involves 28 accused.
The fourth is related to irregularities in the recruitment of forest guards in 2013 and names 100 accused.
Fifth case pertains to alleged illegalities in allocation of seats of private medical colleges through the PMT-2011 and involves three accused.
CBI has also called for records of five deaths related to the case
Namrata Damor- A student of Indore Government Medical College (IGMC) was found dead near the railway track in Ujjain in June 2012. Two post-mortem reports gave contradictory reports in which one suggested that she committed suicide and the other that she was murdered.
Akshay Singh- A journalist, working with Aaj Tak, Singh had collapsed while talking to Damor's father in Mehgnagar, MP.
Vijay Patel and Rajendra Arya- Both of them were found dead in a lodge in Kanker, Chhattisgarh, the two were accused in the case and were out on bail.
Deepak Verma- He was a student of IGMC and had died in a suspicious road mishap in 2010, much before the PMT scam broke in July 2013. His name was also not included in the list of 23 unnatural deaths which was submitted by the Special Investigation Team (SIT).