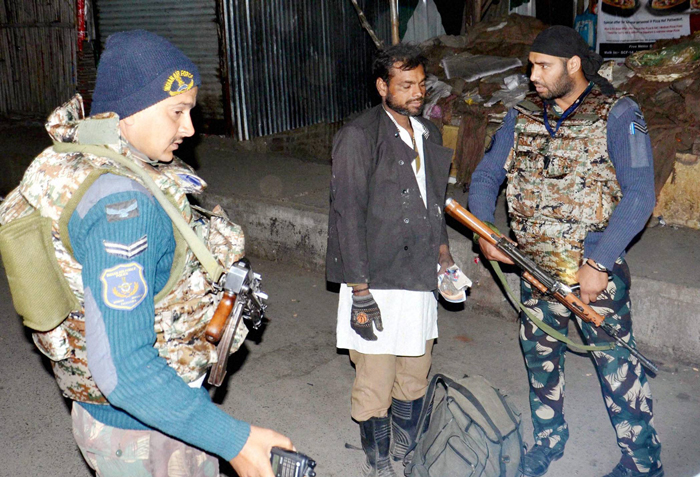 The Pakistani Joint Investigation Team into the Pathankot terror attack of 2 January has arrived in Delhi, but will not be granted access to sensitive areas of the Pathankot air base, or be allowed to question the security personnel who dealt with the attack.
"Pakistan JIT's visit to the Pathankot airbase is the most low profile part of its itinerary," said a senior security official. "Our main aim is to take the JIT to the point from where the Jaish-e-Mohammad (JeM) terrorists are believed to have infiltrated into India and to reiterate the fact that they appeared to have backing of authorities in their country."
When the JIT visits the Pathankot air base on 29 March, the NIA will have "visually barricaded" sensitive areas, says The Economic Times. The only witnesses the JIT will question include Gurdaspur SP Salwinder Singh, his jeweller friend Rajesh Verma and cook Madan Gopal, who had been abducted by the terrorists before the attack and released, and 17 people injured during the attack. The JIT will meet these witnesses in Delhi.
On 30 March, NIA investigators will meet the JIT. "We will ask them about the status of the probe and arrests, if any, made by them," said the official. "We are expecting some headway at their end based on the intercepts of call records provided by NSA Ajit Doval to his Pakistani counterpart."
The JIT consists of Additional Inspector General Muhammad Tahir Rai of the Punjab counter-terrorism department, Deputy Director-General (Lahore) of Pakistan's Intelligence Bureau Mohammed Azim Arshad, military intelligence officer LieutenantColonel Irfan Mirza and ISI official Lieutenant-Colonel Tanvir Ahmad.