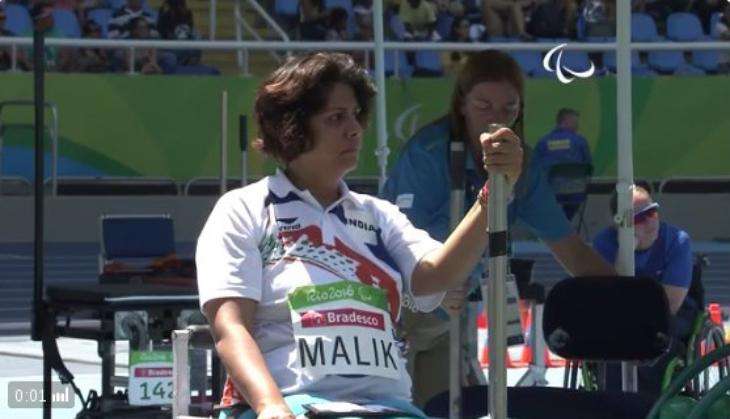 Paralympic silver medalist Deepa Malik has alleged rude behaviour by a cabin crew member of TATA-SIA-run Vistara, prompting the airline to issue an apology.
Deepa, who was travelling on Vistara's Mumbai-Delhi flight UK 902 on Tuesday when the incident occurred, also complained about the "poor handling" of wheelchair-bound passengers by the airline staff.
In her on-board written complaint to the airline, she alleged that one of the cabin crew members behaved rudely with her when she was informing her mother on the phone that her flight from Mumbai was delayed.
"Crew member Priyanka was very rude in the flight. She told me to speak softly when I called (my) parents to inform them about the delay in flight," she wrote in the complaint.
"On objecting, she said 'sweetheart, chill'," Deepa wrote, adding that "wheelchair handling is so poor that you do not know how to shift a person from seat to cabin chair. The entire staff stands and looks at each other for 10 minutes. No action."
She alleged that the cabin crew was not ready to help her reach the cabin seat as they were not trained.
Later, in a series of tweets, she urged the airline to treat physically challenged passengers with dignity.
"Very poor handling of wheelchair passenger in De-boarding and fragile items. Rude n ill mannered crew. Sad experience. @airvistara (sic)," she tweeted.
After Deepa, who made country proud by becoming first Indian woman to win a medal in Paralympic Games in Rio last month, went public about her complaint on the micro-blogging site, Vistara apologised to her and assured her of a thorough probe and necessary action.
"As a team, we would like to sincerely apologise to Deepa for her disappointing experience. We have been in touch with Deepa and are grateful for the feedback shared by her. We are investigating the incident thoroughly and will take all necessary corrective actions to ensure something like this never occurs again," Vistara said in a apology letter to Deepa Malik.
Deea later tweeted her appreciation towards Vistara for their "quick and positive" response, and thanked them for their "sincere efforts".
-PTI