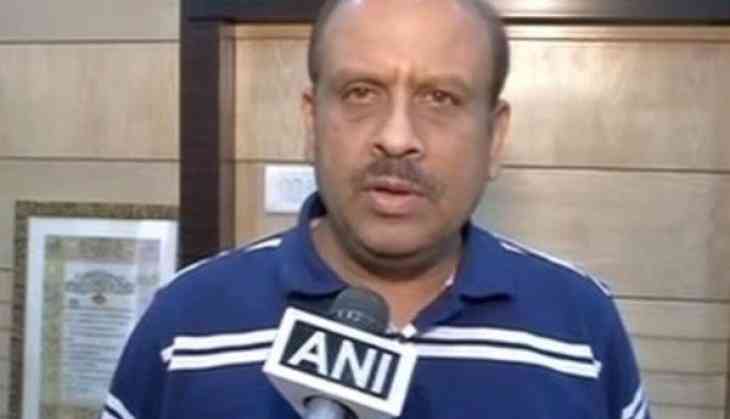 Vijender Gupta asks Kejriwal: Where is your austerity? (ANI)
The Bharatiya Janata Party (BJP) on 4 April castigated the Delhi Government's decision to pay legal fees of a defamation case filed against the Chief Minister Arvind Kejriwal.

Leader of Opposition in Delhi Assembly Vijendra Gupta told ANI that Delhi Government is only hell-bent upon saving Kejriwal with the public money.

"Delhi's Deputy Chief Minister Manish Sisodia has given strict orders to pay lawyer Ram Jethmalani Rs 3.86 crore not only to save Arvind Kejriwal, but other AAP leaders like Sanjay Singh and Raghav Chadda. This raises few questions: is this a case of misuse of official position? Is this a case of splurging of public funds?" asked Gupta.

"These accused AAP leaders first levelled baseless allegations against Arun Jaitley for gaining political advantage and when a defamation case was filed against them then now they are trying to defend themselves with the public money," he said.

Mocking Kejriwal and AAP, the BJP leader said what has changed now is that those who used to bat for austerity and pooh-poohed red-beacon cars have become so important that they need services of high-profile lawyer like Jethmalani.

Jethmalani, who is Kejriwal's counsel in the defamation case filed against him by Jaitley, has reportedly sent bills for Rs. one crore in retainership and Rs. 22 lakh for each appearance in court to the Delhi Chief Minister.

Jethmalani has made 11 appearances so far, leading to a total of Rs 3.42 crore.

Deputy Chief Minister Manish Sisodia has signed on the bills and sent them for clearance to Lieutenant Governor Anil Baijal, who has sought the opinion of experts on how to proceed.

Baijal's move comes after the Delhi Government's Law Department, responding to a note by Sisodia, said that Lieutenant Governor's permission for clearing the bills was necessary.
-ANI