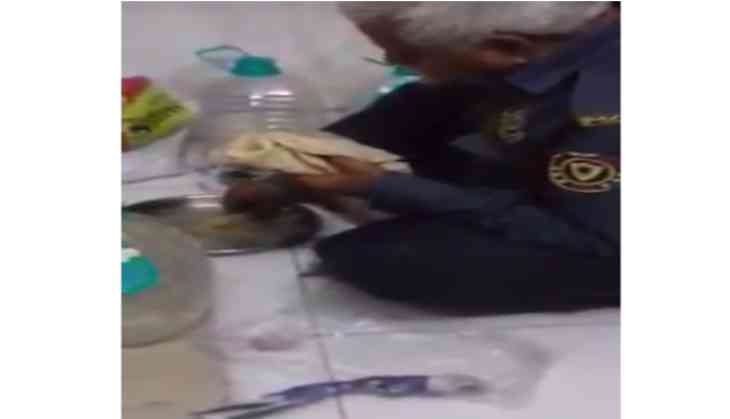 Every person works hard day and night to fill his and his family's stomach, even though it does not get enough stomach. But recently a video of an elderly man, who works as a security guard eating 'roti' is being viral in social media. After watching the video you will get emotional and eyed teary.
In this viral video, an elderly security guard is seen eating chapati (roti) with water. The video has been shared widely on social media. However, no information has been found about where this video is from. Still, it is an important message for the government that even today hard workers are not paid enough so that they can feed themselves and their family.
Many people commented that how hard parents work and suffer to fulfil their children's need. Even, people are taking a look at the government through this video and are asking if these are the good days!
It can be seen in the video that an elderly security guard is sitting on the floor. He's wearing a black colour uniform of a security company. Many bottles of water are kept nearby. There is only water in place of vegetable or lentils in its plate. He is eating and gulping it with water.
Also read: 'Bride spends too much time on WhatsApp,' grooms family cancels marriage on wedding day in Uttar Pradesh