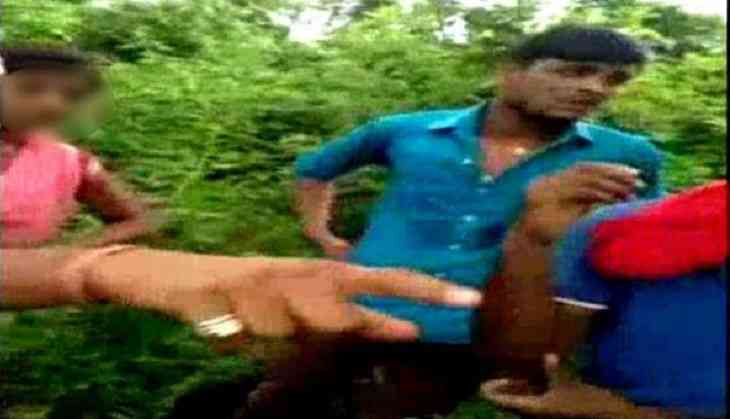 After Jahanabad, Gaya, Sasaram and Kaimur, now another video of sedition and mutiny has been coming forward of Bihar's Motihari. The viral incident in the video of social media has stirred up the police. The incident took place in the area of Choudadan police station in Motihari.
A video of a couple brutally beaten up in Motihari of Bihar has gone viral on social media. In the video, seven people are holding a couple and ruthlessly beating them. The goons crossed the limits of indecency with the girl. The couple is begging in front of them to let them go. The culprits continued to beat them. The group of men also made a video of the incident and posted it on social media after which it went viral.
The accused started blackmailing the girl's father showing the video. They started demanding Rs 50,000 from the father of the girl. When the victim's father refused to give the money, they posted a video of the girl on the internet, after which it was viral on social media. After the video became viral, the victim stopped going to college. The father of the victim says that after this incident, he is not able to show his face in the society. don't understand what they do. Police are investigating the case.
However, this is not the first case of molestation video posted on social media in Bihar. Even before such cases have come. On May 25, a group of people in Kaimur posted a video of molestation on social media that became viral on social media. In this video five boys brutally molested a girl. Not only that, the accused also threatened to kill the victim's brother when he protested against the incident.
Also read: Mumbai plane crash: CCTV installed in Ghatkopar building captures the moments of the chartered plane crash that killed 5; see video