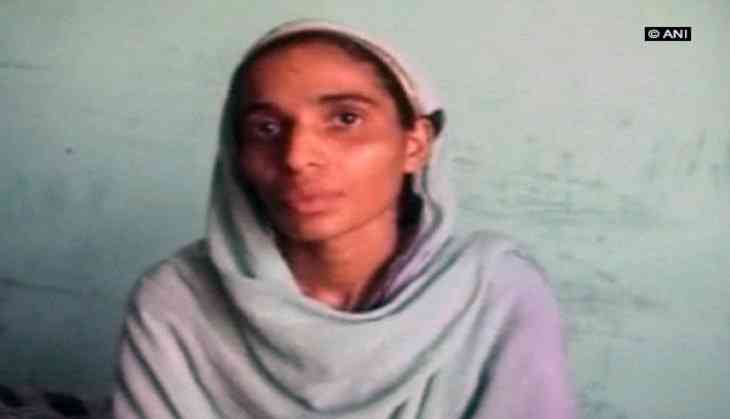 Raising her voice against the much debated Triple Talaq, a pregnant woman has written to Prime Minister Narendra Modi urging him to ban the controversial practice, after she was was abandoned by her husband.
She has also sent a copy of the letter to Uttar Pradesh Chief Minister Yogi Adityanath.
A mother of two-daughters Shafugta, when got pregnant for the third time, her in-laws asked her to abort it fearing it might be a girl as well.
Refusing to do the same, the woman underwent torture and physical abuse.
In the rage of anger, her husband Shamshad verbally gave her Triple Talaq and stranded her.
"Refusing to go for abortion, they beat me mercilessly. My husband then verbally gave me Triple Talaq and threw me out of the house."
The helpless Shagufta has now written to the Prime Minister urging him to ban the practise, also reminding him that she exercised her power to vote in his favour.
The Supreme Court has been hearing a number of petitions against Triple Talaq demanding banning of the same.
However, the All India Muslim Personal Law Board (AIMPLB) has opposed PILs filed against the controversial Triple Talaq in the apex court, stating that petition against the Muslim Law Board is 'not maintainable'.
The Muslim body has claimed that any order against Triple Talaq would be an infringement on their right to follow and profess any religion.
Many Muslim-majority counties such as Pakistan and Indonesia have removed this practise, but India, with world's third-largest Muslim population continues to allow it.
-ANI