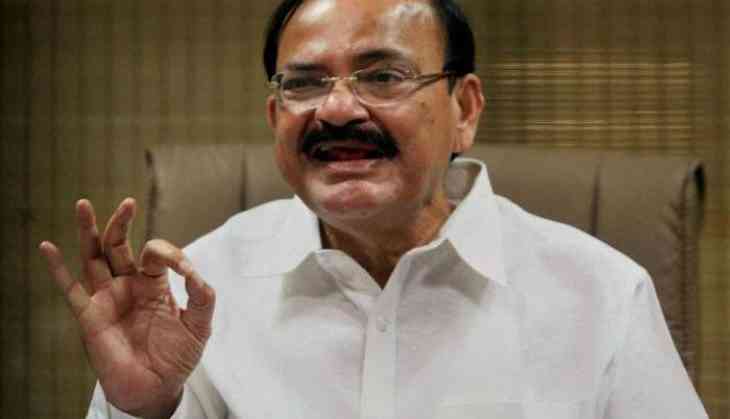 Vice President M Venkaiah Naidu has come a full circle by starting his political career as a student leader and chairing a "class" now, a Shiv Sena member said in Rajya Sabha today.
While welcoming the new Rajya Sabha chairman, Sanjay Raut said Naidu joined politics as a student leader, then went on to head the BJP's student wing and has today returned to head a "class with members like me as its students".
"But I want to assure you that these students (MPs) are good and will not trouble you and will not let your blood pressure rise," he said, prompting laughter in the House.
Keshav Rao (TRS), while lauding Naidu for his oratory skills, hoped he would bring back humour and wit to the House.
"I hope that you would use this kind of wit because this House has sometimes been too dry and it looks like we are fighting with each other," he said.
Ram Dass Athawale (RPI-A) in his inimitable style lent some homour to the House by saying it was very difficult to run the House and "most difficult" to unite the BJP and the Congress.
"But, do allow me to speak, otherwise it will be very difficult to run this House. You have got this opportunity to keep us quiet. We have not come here to sit quietly, but to raise issues," Athawale, who is also known for his humorous interventions, said.
Many other members also hoped that the new Chairman will through his wit bring back humour to the House of Elders.
-PTI