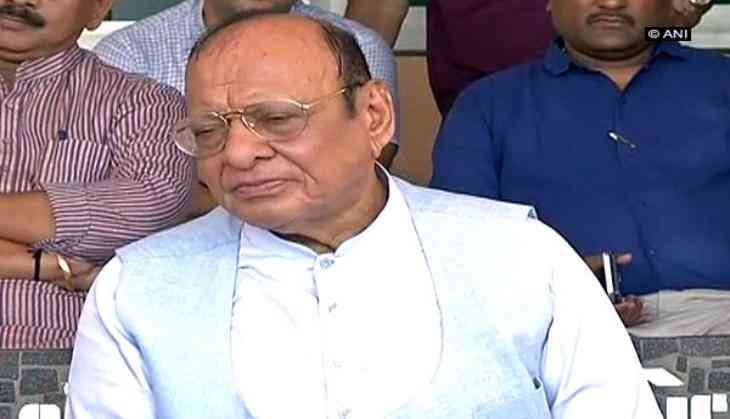 Letting the speculations quitting the Congress to not fizzle out, veteran leader Shankersinh Vaghela on Friday said he would speak in detail on all issues at 2 p.m. today, where many will gather as part of his birthday celebration.
"I will come to the townhall at 2 p.m. and will do all the talks there, whatever it be," Vaghela said.
Showing a miffed side over Congress's announcement of initiating disciplinary action against those who would attend the celebration, Vaghela said that is the rationale of the party workers and that they are not bonded labourers, who can be controlled.
"Whoever wants to come can come and whoever does not, should not. A party has the right to stop its workers and workers have the right to decide what they want to do. They are not bonded labourers," Vaghela said.
Shankersinh further clarified that the date was decided long back and has nothing to do with the Rajya Sabha and Presidential elections.
The former Gujarat chief minister also commented on the recent cross-voting that took place in the Presidential polls, and said if anything like this has happened, then the party should probe into it.
"If the cross-voting took place, then the party should look into the matter. We had assembled 57 MLAs and given votes. We also made two NCP members vote," he said.
When asked about his father's birthday celebrations, Vaghela's son Mahendersinh Vaghela opined he would have gone even if it was any other party leader's birthday.
"I have no problem with an investigation. He is my father. Had it been a leader from any other party, then also I would have gone to wish the person. This is a part of our Indian tradition. It has got nothing to do with politics," Mahendersingh said.
"Wishing someone on his birthday is a personal thing," he added.
He added his father would never retire.
Speculations are rife that the Vaghela is all to set to split Congress' state unit on his 77th birthday today.
It is speculated that Vaghela is planning to spearhead a third front, which may include Nationalist Congress Party (NCP), Janata Dal (United) (JD(U)) and emerging young leaders.
Apparently, Vaghela is miffed with the grand old party for turning down his demand of being declared as the face of the party's campaign and the chief ministerial candidate in the Assembly polls.
-ANI