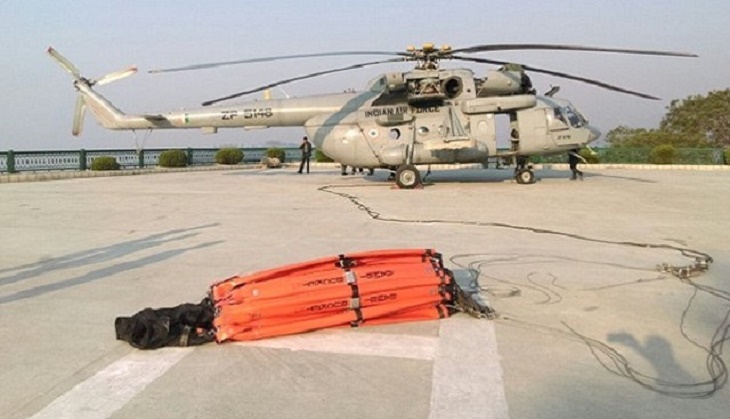 With major fires destroying around 1,900 hectares of forests in Uttarakhand, the government has deployed two MI-17 helicopters into service to aid the National Disaster Response Force (NDRF), the SDRF and the Army personnel who are working to douse the flames.
Since the first week of February this year, over 922 incidents of forest fire have been reported in Uttarakhand. The fires have claimed the lives of six people - including three women and a child, in separate incidents. The blaze has also injured seven people so far and has blighted 1,890.79 hectares of green cover, Principal Conservator of Forest (Research) BP Gupta said.
Chamoli, Pauri, Rudraprayag, Tehri, Uttarkashi, Pithoragarh, Almora and Nainital are the worst-affected districts, he said.
The forest fires have also spread to sparsely-populated remote hill areas. The Rudraprayag forest division is taking the help of the Army for fire-fighting operations especially along the highways, Gupta said.
Forest fires are a natural phenomena in the state during summer. But the blaze seems to have occurred on a much larger scale this time around. The phenomena, which is known to occur annually in the hill state between 15 February and 15 June, began on 2 February this year.
-With inputs from PTI