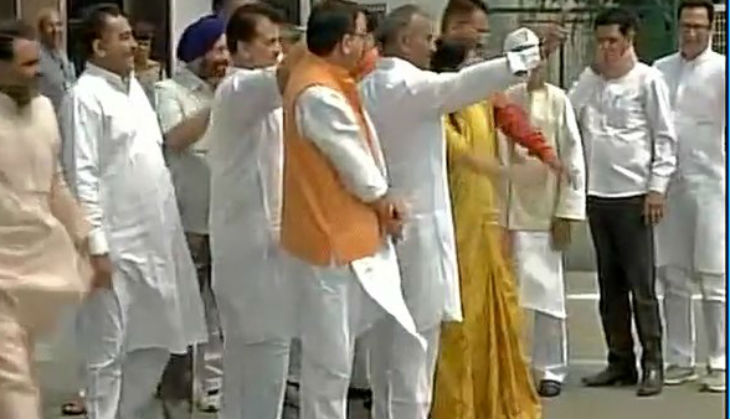 The floor test in Uttarakhand Assembly, which began at 11AM on 10 May, has ended. The result will be presented before the Supreme Court in a sealed cover on 11 May, after which the apex court is expected to declare the result.
Here are the top developments:
- 'It's a victory of democracy,' said Congress President Sonia Gandhi after Uttarakhand trust vote.
- Ex-chief minister Harish Rawat expressed gratitude towards the top court. "I thank Supreme Court, democratic forces, people of Uttarakhand and the gods. Uttarakhand will be victorious tomorrow," he said.
- He also said, "Won't comment on what happened inside. Clouds of uncertainty will soon vanish."
- If reports are to be believed, Congress MLA Rekha Arya will back the BJP, while BJP MLA Bhim Lal Arya is set to vote for Congress.
- Congress MLA Rekha Arya reached the Uttarakhand Assembly premises accompanied by BJP MLAs.
Also Read: Have Congress MLA Rekha Arya & BJP's Bhim Lal Arya swapped parties before Uttarakhand floor test?
- Ahead of the trust vote, BSP's Mayawati said that two of her party's MLAs in the state assembly will vote in favour of Congress.
Also Read:Uttarakhand assembly floor test held today. Crucial day ahead for Harish Rawat-led state Congress
- The President's rule has been temporarily lifted for two hours in Uttarakhand.