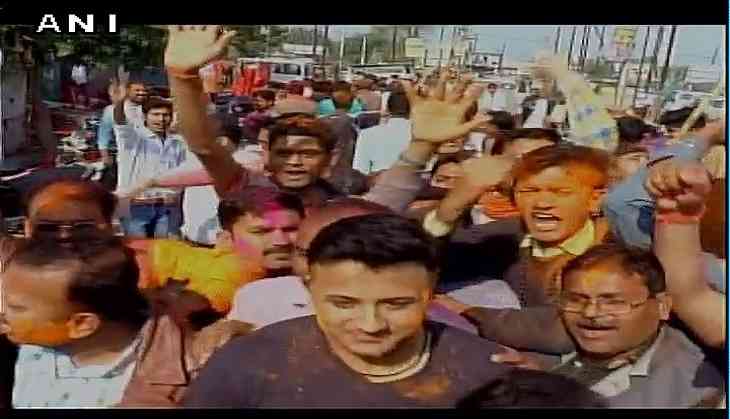 BJP ahead in 55 constituencies in Uttarakhand as per trends from 62 out of 70 Assembly seats, way ahead of magic number required to form government in Uttarakhand.
With this, BJP is heading for a clean sweep in Uttarakhand.BJP leaders have already started their celebrations in Uttarakhand.
Chief Minister Harish Rawat is trailiing from both his seats in Haridwar Rural and Kichha constituencies.
-Speed desk