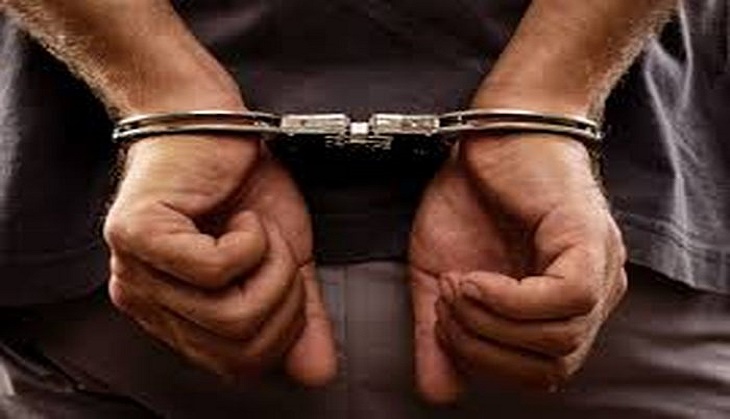 A key accused in the Rs 2,000-crore drug haul in Thane has been arrested by Thane police from Uttar Pradesh near Nepal border on 31 May.
Jay Mukhi, who was evading arrest since the ephedrine drug racket was busted in April this year, was spotted in Gorakhpur city of Uttar Pradesh following which a team of Thane police arrested him yesterday, Thane Deputy Commissioner of Police (Crime) Parag Manere said.
Acting on a tip-off that Mukhi was hiding at a place in Gorakhpur near the Nepal border, the Thane police closely coordinated with their counterparts in Uttar Pradesh and arrested him, Manere said. The police were just in time and nabbed him at about 10.20 am yesterday when he was preparing to board a train from Gorakhpur to go to Nepal, he added.
The police team will interrogate Mukhi and he would be brought to Thane after which more details in the case would be known, the DCP said.
Thane police had unearthed the haul of around 18.5 tonne of ephedrine, worth approximately Rs 2,000 crore, by raiding the premises of Avon Lifesciences Limited in Maharashtra's Solapur district in April this year.
The lid on the drug syndicate was blown after police arrested a Nigerian drug peddler from Kalyan and recovered around 500 grams of ephedrine from him on 10 April. While probing the case, the police came across the role of Mukhi and were on the look out for him.
Nine persons were earlier arrested in connection with the case, including a director and an operations manager of Solapur factory of Avon Lifesciences Limited, a senior police official said. Considering the alleged involvement of international drug baron Vicky Goswami, police were earlier also looking into the role of a former Bollywood actress who was reportedly in a relationship with him. However, as yet no proof of her involvement had come to light, a police officer had earlier said.
--PTI