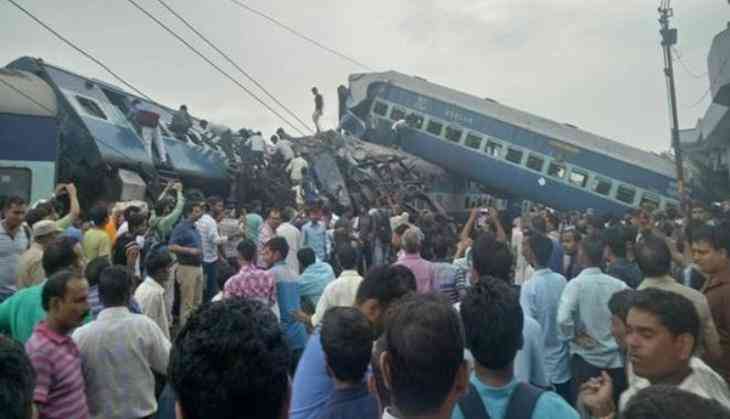 The Chief Medical Superintendent of Muzzafarnagar Medical College on Sunday said that almost 25 people have been brought at the hospital since last night after the Utkal train derailment tragedy killed 20 people on board and injured 92.
Speaking to ANI, B.K. Sharma said that apart from the people admitted, one female was brought in dead.
"The female was shifted to the district hospital as the arrangement was made in a way so that all the dead bodies are at one place and their kin don't have to run here and there," Sharma said.
He further said that out of the 25, 19 are still under treatment, while five have been discharged after treatment as they were stable.
Chief Superintendent Sharma also said, "One of the patients was taken to Agra by his family members," adding, "an ambulance was provided to him with the help of district administrator."
Sharma also said that none of the admitted patients are critical, but added, "Three to four people have head injuries. But this being a medical college set up, we can manage such patients."
Talking about the arrangement provided, Sharma said that the hospital sent ambulances and doctors at the site, while patients were shifted in the hospital as early as possible.
Earlier in the day, an FIR was lodged against unknown persons under various sections including 304 A of the Indian Penal Code (IPC) (death due to negligence).
Other charges include 287 -negligent conduct w.r.t machinery, 337- causing hurt by act endangering life or personal safety, 338- causing grievous hurt by act endangering life or personal security and 427- mischief causing damage.
The Sections under the Railways Act include 151-damage to or destruction of certain railway properties and 154 - endangering safety of persons travelling by railway by rash or negligent act or omission.
Meanwhile, all the trains on the Meerut line have been cancelled or diverted till 6 p.m.
The affected rail route is expected to be cleared and the traffic is likely to be restored by 7 p.m. today.
Over 100 passengers have been injured and 23 are dead in this unfortunate accident.
The injured passengers have been admitted in Meerut and Muzaffarnagar hospitals.
-ANI