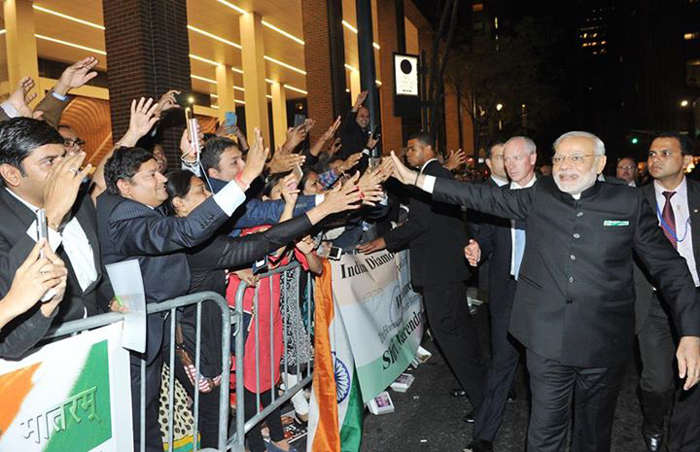 American media and entertainment industry leaders have made a strong pitch for early expansion of 4G network and TV digitisation during a meeting with Prime Minister Narendra Modi who told them that India offers "biggest opportunity and the biggest challenge for them".
The CEOs, who included News Corp's Rupert Murdoch, Sony Entertainment's Michael Lynton, and Discovery Communications' David Zaslav, also called for strengthening of the mobile infrastructure.
The focus was on the role that the media and entertainment industry can play in development and generation of employment opportunities in India.
The CEOs -- representing 40 per cent of the world's entertainment industry -- appreciated Modi for "energetic and dynamic leadership" and expressed optimism about the future of India, an official statement said.
They were enthusiastic about the digital transformation that is taking place in India through the 'Digital India' initiative, it said.
They said that the current strong trajectory of the Indian economy makes it at a unique moment to accelerate growth in this sector.
Modi said the world is now in a technology-driven era, where growth of digital infrastructure is as important as growth of physical infrastructure.
"He suggested to the CEOs that India represents both the biggest opportunity and the biggest challenge for them, and urged them to keep regional languages in mind, as they firm up investment plans for India," the statement said.
The Prime Minister spoke of the Government's vision to connect 600,000 villages through broadband connectivity.
--PTI