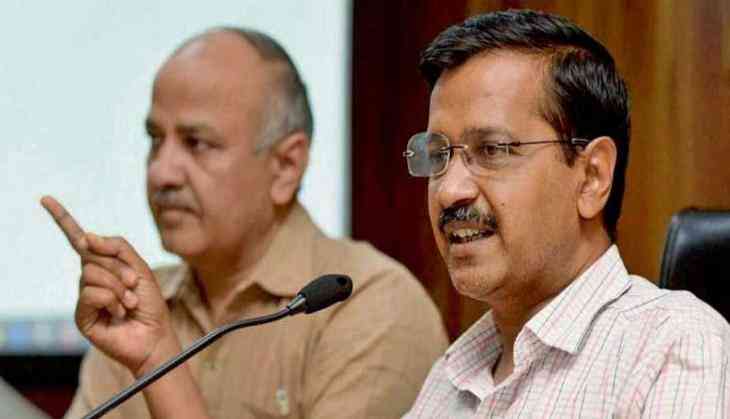 The US embassy indicated that Delhi CM Arvind Kejriwal and his second in command Manish Sisodia were excluded from the event at a Delhi government schools which is to be attended by US First Lady as thay did not want to politicise the event.
"While the US embassy had no objection to the presence of the Chief Minister and the Deputy Chief Minister, we appreciate their recognition that this is not a political event and that it is best to ensure that the focus is on education, the school, and the students," said a US Embassy spokesperson.
Later, Manish Sisodia put out a statement, stating that he respects the concerns shown by the United States.
"Chief Minister Arvind Kejriwal and I would have loved to personally receive the First Lady to the Delhi Government school and brief her about the concept of Happiness Classes and the positive impact that it has had on students, during her visit to the classrooms. However, certain concerns were expressed by the US embassy regarding CM and Deputy CM accompanying first lady during the school visit. We respect the same," he said.
The US First Lady Melania Trump is expected to witness a happiness class at a Delhi government school during their two-day visit.
According to sources in AAP the names of Arvind Kejriwal and Manish Sisodia were excluded from the event by the central government.
Mainsh Sisodia had handled the education portfolio and will continue to do so in the new term. It was he who initiated the happiness curriculum two years ago in a bid to reduce stress among school kids.
The snub had caused resentment to the party, which prides itself on work in the education sector. Delhi Chief Minister has on many occasions talked about the results the students from government schools have been achieving.
The inclusion of a government school in the high profile visit is thought provoking, given the unpleasant spat during the election campaign, over the BJP posting videos that they said exposed the poor condition of school managed by AAP government.
The Trumps will start their two-day visit on Monday in Ahmedabad, they will fly down to the national capital later that night.
Also Read: Donald Trump India visit: Delhi CM Arvind Kejriwal, Manish Sisodia are not in 'guests' list for Melania Trump event
Also Read: Trump India Visit: POTUS to stay in Delhi's hotel suite with extravagant facilities; check out its whopping price