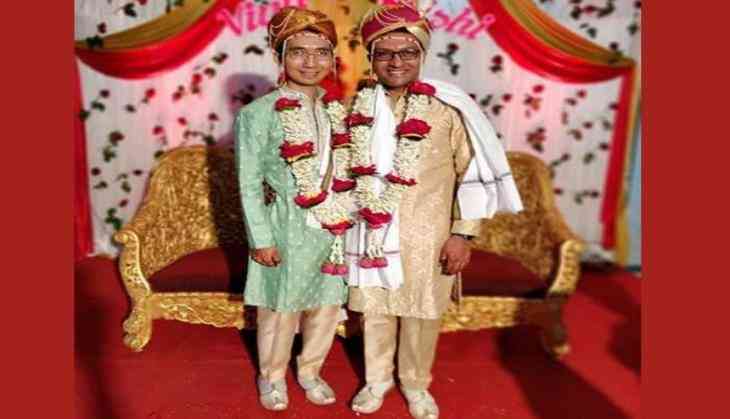 U.S.-based Indian engineer's gay lover marriage (ANI)
A U.S.-based Indian engineer married his gay lover in a traditional ceremony at Yavatmal in Maharashtra on 30 December.
Recently, the Supreme Court has agreed to review the criminalisation of homosexuality.
With the blessings of their families and friends, Yavatmal native Hrishi Mohankumar Sathawane (40) married Vinh, from Vietnam at a hotel a few distance away from the office of the Superintendent of Police (SP).
Hrishi, who pursued B-Tech from IIT-Bombay, presently lives in California and has a U.S. green card.
According to Hrishi's social media profile, his parents were against his homosexual affiliation, but he soon succeeded in convincing them.
-ANI