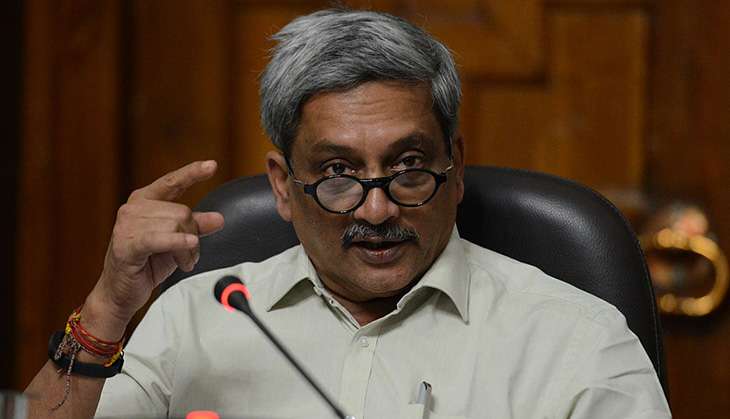 The Congress party lashed out at the Centre over the Uri attack and accused it of a failed policy with Pakistan. On Monday, the Congress asserted that Defence Minister Manohar Parrikar must be held accountable as India's borders and the national security has been under siege since the last two years.
Hitting out at the Centre's policy with Pakistan, Congress leader Randeep Surjewala stated that India lost 17 soldiers yesterday in the terror attack because of political leadership failure and questioned Prime Minister Narendra Modi, asking why is India being repeatedly targeted.
"Decision to invite ISI to investigate Pathankot terror attack manifested two glaring flaws in #ModiGovt's Pak policy-confused and confused. India's borders & National Security has been under siege for last 2 years. Def Min. should be held accountable. In last 2 years, foreign policy viz a viz Pak has been used to promote ModiJi's image as a 'muscular' man. #UriAttack explodes that myth," Surjewala said in a series of tweets.
Calling on the Centre to ask the International Community to impose sanctions against Pakistan, he added that this is a test for all nations who oppose terror and stand with India.
Stating that the PM Modi-led government has destroyed the matrix of India's strategic and diplomatic advantage over Pakistan in two years, Surjewala added that the Uri terror attack serves as a final wake up call to the Centre.
"Pak is a renegade pariah Nation protecting global terror. How does PM Modi propose to 'punish' & protect India's interests?," he said.
Asking if the Prime Minister will act against Parrikar and those responsible in his own command for the attack, the Congress leader stated that the terror strike was carried out due to the lack of preparedness on the Indian side.
"Will PM Modi concede that #UriAttack happened on account of a massive intelligence failure?Despite Poonch incident, why were we unprepared? PM Modi says #UriAttack 'won't go unpunished'. Will he traverse the distance from rhetoric to reality by firm & appropriate response?" Surjewala tweeted.
Earlier, condemning the terror attack in Uri Prime Minister Modi assured the nation that those behind the "despicable" attack will not go unpunished.
"We salute all those martyred in Uri. Their service to the nation will always be remembered. My thoughts are with the bereaved families," the Prime Minister said in a series of tweets.
Meanwhile, Union Home Minister Rajnath Singh has hit out at Pakistan branding it a "terrorist state", adding that he was disappointed by Islamabad's continued support to terrorism and terrorist groups.
Branding Pakistan as a "terrorist state" and stating that it should be identified and isolated as such, the Home Minister added that there are definite and conclusive indications that the perpetrators of Uri attack were highly trained, heavily armed and specially equipped.
"I am deeply disappointed with Pakistan's continued and direct support to terrorism and terrorist groups," he said in a series of tweets.
However, Pakistan has flatly refused New Delhi's claims of Islamabad's involvement in Uri terror attack, stating that pointing fingers on them has become a traditional tendency of India after each terrorist attack.
"Pointing fingers at Pakistan has become a traditional tendency of India after each terrorist attack," the Dawn quoted Pakistan Foreign Office spokesperson Nafees Zakaria.
"In the past, many Indians were involved in the terrorist acts for which India had blamed Pakistan," he asserted.
In one of the worst attack in recent times, at least 17 soldiers lost their lives and 30 others injured post the terror strike on an army camp close to the headquarters of the 12th Brigade at Uri in Baramulla district.
All four terrorists have been killed in what has emerged as worse than the attack on the Pathankot air base earlier in January this year, in which seven army men were killed.
Director General of Military operation Lt. Ranbir Singh yesterday said that the four terrorists, who attacked the military base in Jammu and Kashmir's Uri, belonged to Pakistan's banned terror outfit Jaish-e-Mohammed (JeM).
During his briefing to media persons, Singh said that four AK 47 rifles, four Under Barrel Grenade Launchers and other war-like stores have been recovered from the militants.
-ANI