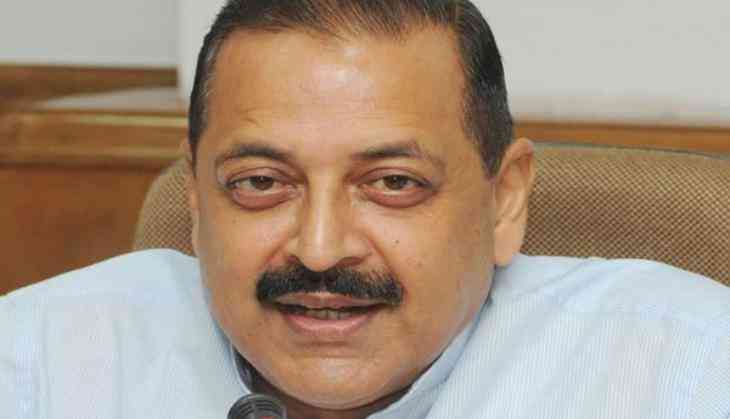 UPSC results indicate emergence of women power: Centre
With another girl topping the Union Public Service Commission (UPSC) examination third time in a row, Union Minister Jitendra Singh on Thursday said it is an enthusiastic sign towards the emergence of women power.
"This is the third time in a row that a woman has topped this examination. In 2015 it was Ira Singhal, then Tina Dhabi last year and now Nandini K.R. It is the emergence of women power of which this is an enthusiastic sign," Singh told ANI.
Along with the girls taking a front seat in competitive examinations, even the disturbed states like Jammu and Kashmir have seen the huge participation of youth in such exams.
It is for the first time that 14 candidates from Jammu and Kashmir have passed the civil services examination conducted by the UPSC.
Commenting on the same, Singh said the youth of Kashmir is keen to be a part of the mainstream developmental journey led by Prime Minister Narendra Modi.
"The common youth of Kashmir is very much aware of the enormous opportunities, avenues available in India 2017 to youth living in the other states of India and he does not wish to be deprived of it. In Kashmir, you have a tremendous amount of calibre, talent, potential and the youth wishes to put it to optimum use," he added.
Singh further said that the youth of Kashmir is now awakened enough to see through the duplicity of the few trying to disrupt the Valley and is not allowing to be taken for a ride.
"It is only a handful of vested interests in the Valley who wish these youth to be deprived of these opportunities so that they can carry forward their political agenda and unfortunately, these handfuls few are not only confined to separatists lobby, they are also among those who claim to be the so-called mainstream Kashmiri politicians who when in power, swear by Kashmir being a party of India, and when thrown out of power, start using separatist jargon," he said.
Nandini K. R. who topped the UPSC civil services examination, 2016 yesterday expressed happiness over her feet, while saying that she had worked hard to achieve this outcome.
"This is a very happy moment for me. It was always my target to clear the civil service exams. I have sorted my fullest of efforts so I am realising my dream now," Nandini told ANI.
Second topper Anmol Sher Singh Bedi gave the credit of the result to his family.
"The credit for this goes to my parents. I never expected this thing to happen. This is a miracle. I didn't work hard as much as people do. It is kind of luck with the minute amount of hard work. I would like to go for Indian Foreign Services (IFS)," Bedi told ANI.
According to the result, around 1,099 people qualified the UPSC exam including 500 general candidates, 347 OBC candidates, 163 SC candidates and 89 ST candidates.
-ANI