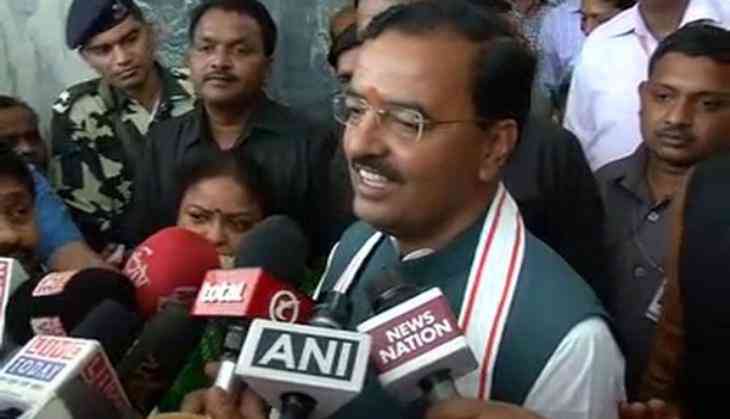 Uttar Pradesh Chief Minister Yogi Adityanath on Wednesday banned the use of pan masala and tobacco in the government premises in the state.
This was confirmed by Deputy Chief Minister Keshav Prasad Maurya, who said that the Chief Minister has inspected the annexe and directed the officials to maintain cleanliness so that the change is visible in the state.
"He has advised against the use of pan masala, plastic and tobacco in the government buildings and offices," Maurya told ANI.
He added that wherever there is a cleanliness issue it has to be taken under control as soon as possible.
"The government has started working on the issue. Maintain patience, you will see the changes soon. Till now, two slaughter houses have been shut down," he said.
Adityanath today directed all police officials to prepare an action plan to shut slaughter houses.
According to sources, Adityanath has also directed the police to put complete ban on cow smuggling.
The BJP manifesto for the assembly polls had said that all illegal slaughter houses would be closed and there would be a blanket ban on all mechanised slaughter houses.
After being assigned the charge of India's most politically-crucial state, Adityanath assured that Uttar Pradesh would soon be considered as the supreme state in the country.
Earlier, on Monday, the priest-turned-politician directed all state government officers to declare their income and assets (moveable and immovable) within 15 days.
He had ordered all his ministers to do the samE after being sworn-in as the Chief Minister on Sunday.
--ANI