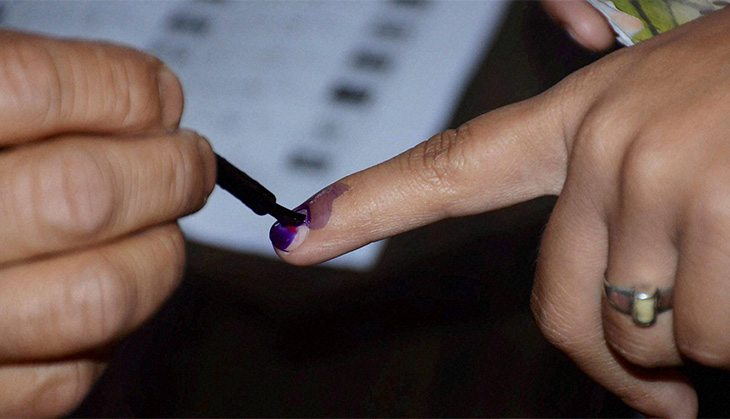 Once a hot issue to lure voters, division of Uttar Pradesh no longer finds favour with key political parties this time round.
Promises to carve out Harit Pradesh (western UP), Poorvanchal (eastern UP), Bundelkhand and Awadh have been pushed to the back burner with no party pushing for division of the state.
Bahujan Samaj Party (BSP), headed by Mayawati, was once a strong supporter of the demand to corner ruling Samajwadi Party on development and law and order issues, maintaining that smaller states could be governed better.
Dalit icon BR Ambedkar, the architect of the Constitution, by whose name Mayawati swears, had recommended division of Uttar Pradesh in his book "Bhashayi Rajya".
As the chief minister, Mayawati had first raised the issue way back in 2007 and her government had even adopted a resolution in the state Assembly seeking division of the state into four parts.
Not only BSP has dropped the demand this time, even ruling Samajwadi Party is silent on the issue fearing that such a development might harm its electoral prospects while giving an edge to Rashtriya Lok Dal (RLD) headed by Ajit Singh, BJP and Congress.
Both BJP and Congress had supported the resolution brought by Mayawati in the House.
But, as Mayawati lost power in 2012 and ended up with just 80 seats against 206 seats in 2007, her demand lost steam and the issue surprisingly finds no mention in manifestos of other parties or in speeches made by their leaders.
Even BJP, whose stakes are high in the UP polls, has skirted the issue though the party even recently used to emphasise on giving recognition to regional aspirations, which, in other words, meant decentralisation through smaller states.
The BJP-led NDA had carved out Uttarakhand, Jharkhand and Chhattisgarh from UP, Bihar and Madhya Pradesh respectively, giving rise to speculation that it might favour further division of the largest state.
But, its 2017 UP poll manifesto is silent on the issue and speaks only about setting up Bundelkhand and Poorvanchal development boards if voted to power in UP.
All the more interesting is the fact that Ajit Singh's RLD, which used to sing the Harit Pradesh tune during every election, is silent on the issue which even five years ago was central to campaigning by almost all political parties barring SP.
Besides RLD, Raja Bundela's Bundelkhand Congress, Kalyan Singh's erstwhile Jan Kranti Party, Amar Singh's now defunct Rashtriya Lok Manch and Ayub Khan's Peace Party -- all pitched for division of the state -- but most of them drew a blank in the Assembly elections in 2012.
While Mayawati's strength dropped to 80 seats from 206, RLD got nine - one less than the previous tally, and Peace Party could get only four.
On the other hand, Samajwadi Party, the only party to oppose the demand, stormed to power with a landslide victory, bagging 224 of the 403 Assembly seats.
Analysts said one reason could be the fact that people took pride in being residents of one of the country's biggest state and did not wish to give up that identity.
--PTI