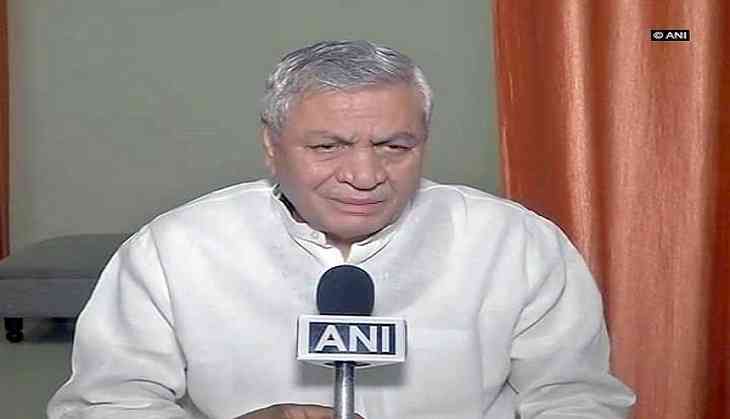 With the Uttar Pradesh Government giving its nod for the dissolution of Shia and Sunni Waqf Boards in the wake of corruption charges against them, Waqf and Minority Affairs Minister Laxmi Narayan Chaudhary on Friday said there is a need for a Central Bureau of Investigation (CBI) probe of these institutions.
"We have got complaints against the Waqf Board from every city and town in Uttar Pradesh. Yogi Adityanath has written to the Centre for a CBI investigation. This is a huge scam of approximately Rs. 1000 crore," Chaudhary told ANI.
He added that the Central Waqf Council (CWC) has given evidence against both Shia and Sunni Waqf boards' chairmen, adding one former minister is also involved in the matter.
"We did a Prima Facie probe which showed the involvement of the chairmen of both the boards. Therefore, I wrote to the Chief Minister asking to remove both the chairmen," he asserted.
The Uttar Pradesh government on Thursday announced the dissolution of the Shia and Sunni waqf boards in the state in the wake of corruption charges against them.
The chairman of the Shia Waqf Board, Wasim Rizvi, along with minister for waqf in the previous Samajwadi Party Government, Azam Khan, came under the scanner after an inquiry was conducted by the Waqf Council of India.
A report submitted to the Uttar Pradesh Government by the fact-finding committee of the Central Waqf Council (CWC) had indicted Khan framing charges of corruption, mismanagement and misuse of office against him.
The report states how Khan being a minister misused his position to grab properties under the boards.
It also said that he started a trust named 'Maulana Johar Ali Education Trust', through which he diverted funds from waqf properties to it.
The report pointed out discrepancies in maintaining rent collection records on Waqf properties.
The report recommended dissolving of the Uttar Pradesh waqf board immediately and a prohibition on the entry of accused in waqf offices till the investigation is pending.
Meanwhile, Khan has stated that the allegations against him are baseless.
-ANI