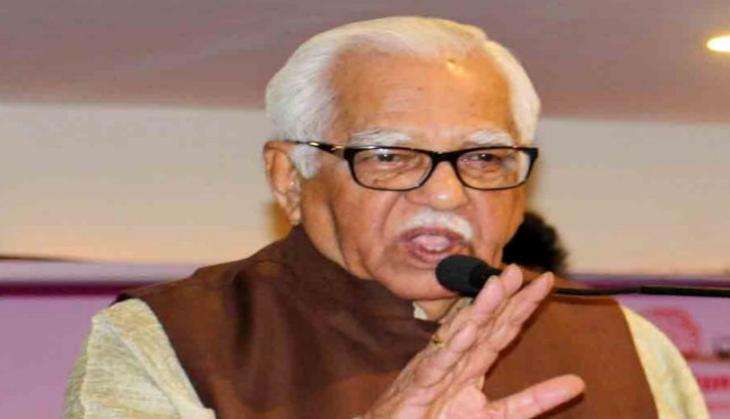 Uttar Pradesh Governor Ram Naik has submitted a special report to President Pranab Mukherjee on the 2 June violence in Mathura, the alleged exodus from Kairana and the September 2015 Dadri lynching incident.
The Governor did not share the contents of the report, dubbing it confidential. Copies of the report have been marked to Prime Minister Narendra Modi and Union Home Minister Rajnath Singh.
The confidential report has allegedly been compiled on the basis of three letters sent by Chief Minister Akhilesh Yadav to the Governor on 29 June - regarding action taken on the three incidents - as well as reports and information given to Naik by various groups and individuals.
Jawahar Bagh violence
The mastermind behind the deadly Mathura violence, Ram Vriksh Yadav, was among the 24 people who were killed in the clash between police personnel and a band of encroachers on 2 June. The incident took place when the Swadheen Bharat Subhash Sena (SBSS) activists opened fire at the police party that attempted to evict the Jawahar Park.
The Kairana row
BJP legislator and Muzaffarnagar riots accused Hukum Singh had earlier reportedly said that the Hindus were being forced to leave their homes in the Muslim-majority town in Kairana. Later on, he backtracked from his claims.
According to reports, the police have ordered a probe into the alleged migration after Singh presented a list of 346 families from the Muslim-majority town while claiming that they had to leave their homes after attacks and extortion attempts.
Dadri lynching
In Dadri district of Uttar Pradesh, a person named Mohammad Akhlaq was lynched and killed nearly ten months ago on suspicion that his family stored and ate beef at their house.
--ANI